A team of professional guides will welcome you during the opening times of le château to openly discuss the works exhibited and answer your questions!
We offer a range of recurring events throughout the exhibition.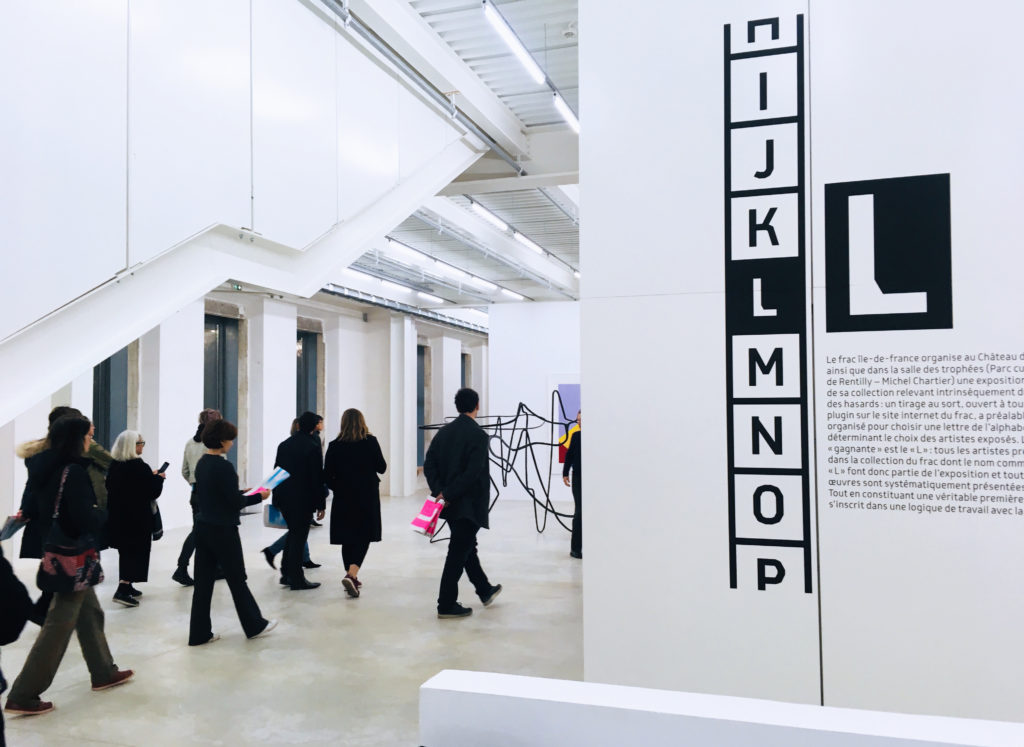 Recurring events at le château:
> Sunday guided tours
Every Sunday at 3pm,
Free, no booking required
Meet in the lobby for the beginning of the tour.
> meet an artist or curator 
One Sunday per month at 3pm,
/ Sunday 05.05.19 at 3pm : Nicolas Momein
/ Sunday 02.06.19 at 3pm : Curator's visit with Nathalie Ergino
/ Sunday 07.07.19 at 3pm : Linda Sanchez 
Free, no booking required
This is a chance to meet with one of the artists, an exhibition curator or an art critic.
> > "minute" tours
Every Saturday at 4pm, 
Free, no booking required
"Minute" visits provide an opportunity to discover some of the works from the exhibition, an artistic movement or an artist in 15 minutes. These visits are for everyone, adults, children and families, to quickly learn about some key aspects of the exhibition. Each of these visits is unique so don't refrain from returning Saturday after Saturday.
> bilingual tour in French sign language
Saturday 15.06.19 at 3pm, 
Free, booking advised
Meet in the lobby for the beginning of the tour. Guided and accompanied by Samuel Hibon, a FSL interpreter, hard of hearing and hearing visitors are invited to explore the entire exhibition during a tour lasting about one and a half hours.
> In the words of the artists
Sunday 23.06.19 at 11am, 
Free, booking required
Meet in the lobby.
While a guide leads you around the exhibition and presents several of the works to you, the actor Gérard Chaillou accompanies this unique tour by reading texts written by the artists exhibited. These may be about art, their view of the art practice or the status of the artist. These often enlightening comments immerse visitors bringing them somewhat closer to the heart of the creation, to see the works from a new perspective.
→ agenda
_
Info.
frac île-de-france, le château
Parc culturel de Rentilly – Michel Chartier
Domaine de Rentilly
1 rue de l'Etang
77600 Bussy-Saint-Martin
fraciledefrance.com / parcculturelrentilly.fr
Free entry
Wed. & Sat. 2.30pm- 5.30pm
Sun. 10.30am – 1pm, 2.30pm – 5.30pm
Booking: + 33 (0) 1 60 35 46 72 or by email: parcculturelrentilly@marneetgondoire.fr