Le collectif
Frac Île-de-France regularly gives carte blanche to an artist to produce a shared project that is open to everyone, as part of its antenne culturelle or cultural hub. Adults who wish to join the established group are invited to take part in different stages of the project. The different meetings usually take place in the evening over several weeks, so as to allow volunteers to take part. Based on amateurs participating in workshops, this programme enables everyone to establish an "active" relationship with contemporary creation. Pierre Ardouvin*, Michel Blazy*, Valérie Jouve*, Tania Bruguera, Denicolai & Provoost* and Julien Prévieux* have previously taken part in this context.
* Artists whose projects have led to a publication.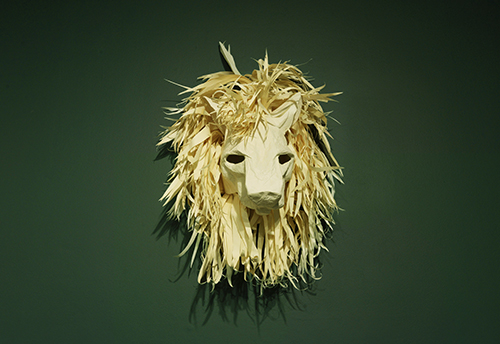 Katia Kameli – Stream of Stories
Invited by L'antenne culturelle at the frac île-de-france as part of the programme proposed by Le collectif programme, artist Katia Kameli encourages adult enthusiasts to take part in a costume, scenography and interpretive theatre and/or dance workshop, based on the Animaux malades de la peste/The Animals Stricken with the Plague by Jean de La Fontaine.
This new project is part of the artist's research, exploring the theme of the oriental origins of La Fontaine's Fables. Stream of Stories questions cultural influences, the notion of translation and interpretation.
First meeting
Presentation of the project and registration
20.11.17 – 7:30pm
L'antenne culturelle (located 50m from Le Plateau)
22 cours du 7ème art
75019 Paris, France