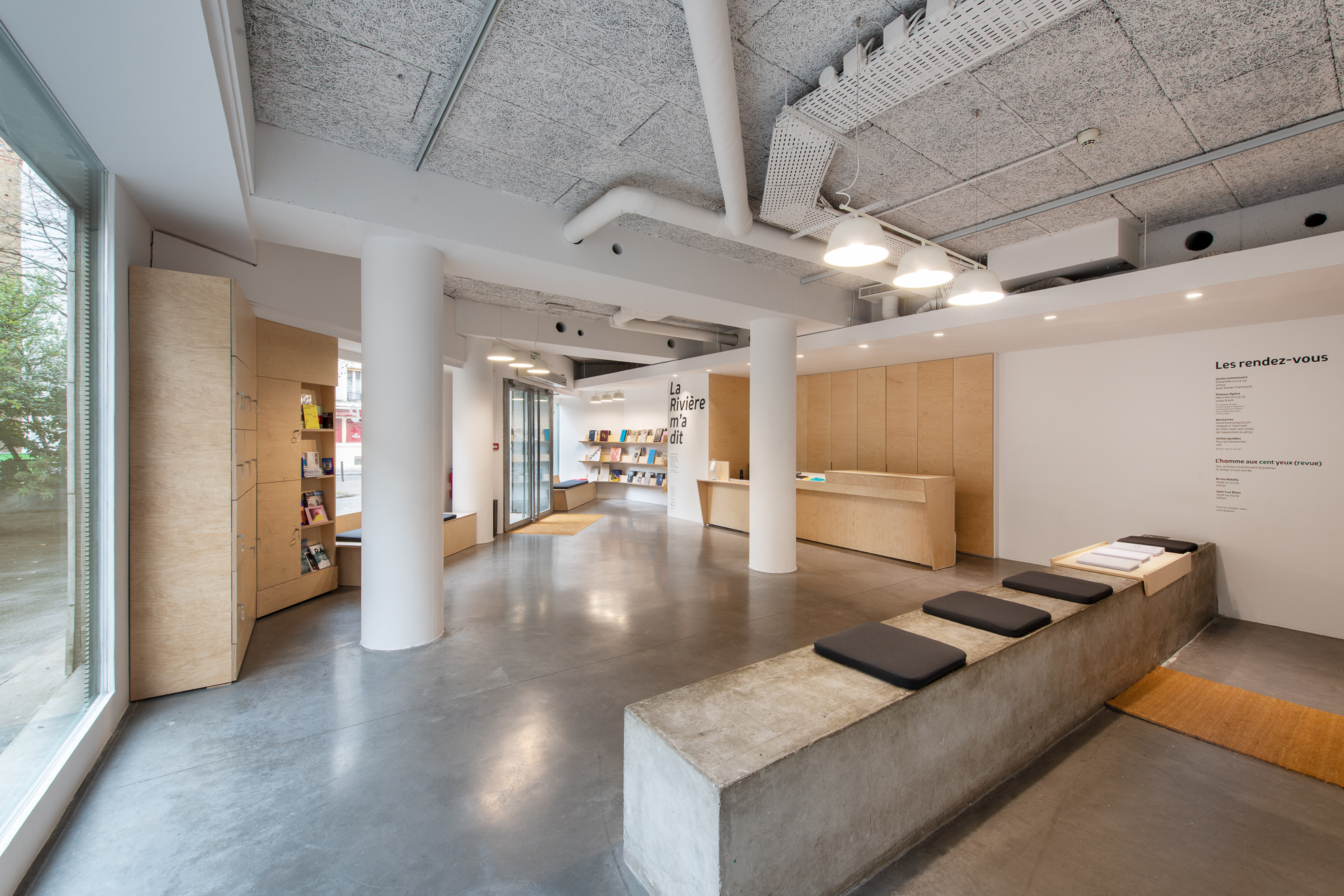 For more than 30 years, frac île-de-france has been involved in an important, forward-looking task aimed at putting together a representative collection of contemporary art.
After focusing on certain specific themes and issues (the question of representation in painting, the place of the object in sculpture), the collection is now opening up to all the diverse fields of contemporary art and all forms of expression are represented: drawing, painting, photography, sculpture, installation, video, film, design…
While the technical committee responsible for enriching the collection is alert to the emergence of new generations of artists, it is particularly interested in the development of more proven artists' approaches, in particular those already featuring in the collection. In doing so, the collection can host an ensemble of pieces representing the scope of an artist's work, rather than just one-off productions.
Being representative of contemporary art obviously means considering it in its international dimension, and if the collection very naturally includes many French artists whose careers are closely followed by frac île-de-france, this in no way implies any kind of preordained criterion.
With a view to displaying the collection, particularly in places not reserved for contemporary art, frac île-de-france has been recently at work on the formation of a set of exhibition arrangements devised by artists themselves, and making it possible, through their autonomy, to occupy all manner of venue and thereby step up the frac's "programmatic" dimension.
This unique public collection is enriched especially through partnership projects and production.
The exhibitions held at le plateau are the source of a certain number of works, which, within the collection, are also a living trace of our programs. Certain productions created by invited artists specifically for the occasion are thus taken on in the form of acquisitions, and accordingly meet two of frac île-de-france's quintessential missions. Through this determinedly open-minded conception of today's art, frac île-de-france is striving to put together a major public collection, both in terms of its mission to support contemporary art and in its determination to make an outstanding patrimony accessible to all.
The dissemination of the collection Offsite