le plateau, paris

22 rue des Alouettes
75019 Paris, France
Wednesday to Sunday, 2–7pm
Free entry
Late Night Opening : the 1st Wednesday of each month, until 9 pm The Plateau-Apéro, one time per exhibition
Access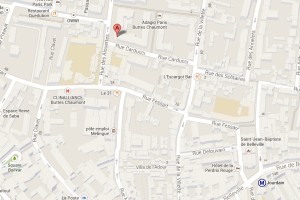 Métro
Jourdain (Line 11)
Only 5 stations from Centre George Pompidou and 3 stations from République
Take the Rue Lassus and go up Rue Fessart. Once you've reached Rue des Alouettes you are there.
Buttes-Chaumont (Line 7bis)
2 stations from Jaurès. Take Rue du Plateau
Vélib'
Place Hannah Arendt
Bus
Line 26 – Get off at Jourdain
15 minutes from Gare du Nord
l'antenne culturelle, paris (education department)
/ education department, l'antenne culturelle
22 cours du 7e art
75019 Paris
Open during the week, upon appointment for research purpose.
les réserves, romainville
Komunuma
43, rue de la Commune de Paris
93230 Romainville
Wednesday to Saturday, 2–7pm
Free Admission
Access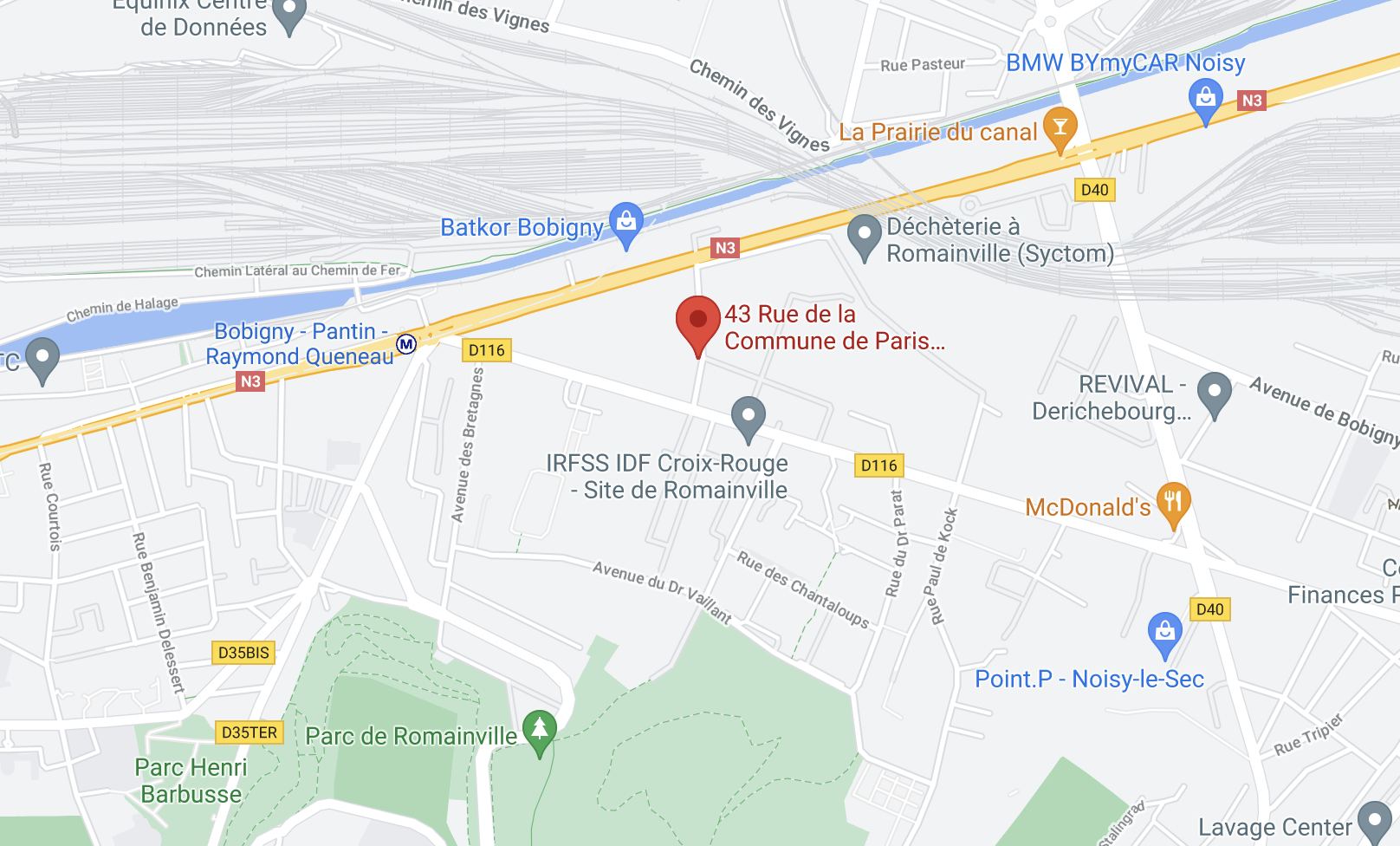 Métro
Bobigny-Pantin Raymond Queneau (ligne 5)
Take Avenue Gaston Roussel / Route de Noisy-le-Sec
then take the left Rue de la Commune de Paris.
Bus
Ligne 318 ou 145
stop Louise Dory
Vélib'
Gaston Roussel – Commune de Paris
contact us
 
le plateau, paris
T +33 (0)1 76 21 13 41 (wed.–sun.)
plateau@fraciledefrance.com
les réserves, romainville
T +33 (0)1 76 21 13 33 (wed.–sat.)
reserves@fraciledefrance.com
education department, l'antenne culturelle
T +33 (0)1 76 21 13 45 (mon.–fri.)
plateau@fraciledefrance.com
administration
33 rue des Alouettes
75019 Paris
T +33 (0)1 76 21 13 20 (mon.–fri.)
To contact a specific person: Staff