May2018
agenda
Friday 25  May – 7 pm
Closing of the window display  by Katia Kameli
Stream of stories, chapitre 4
frac île-de-france, l'antenne culturelle
Friday 25  May–Sunday 10 June
Grand drawing !
frac île-de-france, le château
le chateau, rentilly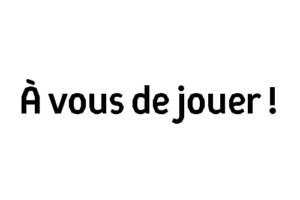 Grand drawing !
The upcoming exhibition of the collection at le château de rentilly will be determined by chance !
• From  25.05 to 10.06.18, random draw  of a letter of the alphabet open to everyone
• All artists from the collection whose given name's initial is the « winning » letter will take part in the exhibition and all their works will be displayed .
• 11.06.18 : results of the random drawing and announcement of the selected letter
le plateau, paris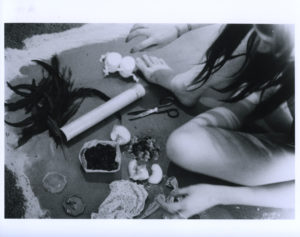 Action Jusqu'à la Balle Crystal, 9th Biennale de Paris, 1975 © Courtesy of Cosey Fanni Tutti and Cabinet, London
A Study in Scarlet 
17.05-22.07.18
Exhibition curator : Gallien Déjean
With Ethan Assouline, Beau Geste Press, Lynda Benglis, Kévin Blinderman : masternantes, Pauline Boudry / Renate Lorenz, Jean-Louis Brau & Claude Palmer, Monte Cazazza, Chris & Cosey, COUM Transmissions, Vaginal Davis, Brice Dellsperger, Casey Jane Ellison, Harun Farocki, Karen Finley, Brion Gysin, Hendrik Hegray, Her Noise Archive, Robert Morris, Ebecho Muslimova, Meret Oppenheim, Pedro, Muriel & Esther, Lili Reynaud-Dewar, Christophe de Rohan Chabot, Louise Sartor, Throbbing Gristle, Cosey Fanni Tutti, Amalia Ulman and Les Vagues.
Cosey Fanni Tutti (b. 1951 in Kinston-up on-Hull, England) is well known as a member of the English group Throbbing Gristle, which had a significant impact on the late 1970s' experimental music scene. Besides her musical activities, Cosey developed a unique body of work defined by her actions within the pornographic industry. The collective exhibition A Study in Scarlet takes her work as its point of departure to present a series of forms, gestures and attitudes through which other artists and performers exceed normative structures of identity and gender.
Data Protection
General Data Protection Regulation
On the 25th of May 2018 the new EU General Data Protection Regulation(GDPR) comes into effect. In accordance with this, we need to confirm that you would like to continue receiving our emails. Your personal data (name and email address) will be entirely protected and used exclusively for the purposes of our own dedicated e-newsletters to you about frac île-de-france's exhibitions and events. If you wish to continue receiving emails from us, no actions are necessary. However, if you really want to leave, you can unsubscribe from our newsletters at any time by clicking the link at the very bottom of this email.
Thank you in advance for your continued interest in our activities.
le château, rentilly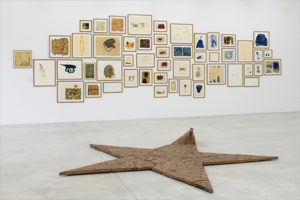 Le Paradoxe de l'iceberg
Works from the collection of the Frac Grand Large – Hauts-de-France
11.03 – 22.07.18
Curator : Keren Detton
With : Carl Andre, John Armleder, Micol Assaël, Robert Barry, Joseph Beuys, Jean-Sylvain Bieth, Pier Paolo Calzolari, Nina Canell, Julien Creuzet, Christine Deknuydt, Nicolas Deshayes, Matias Faldbakken, Robert Filliou, Gloria Friedmann, Hans Haacke, Peter Joseph, Jannis Kounellis, Dennis Oppenheim, Lisa Oppenheim, Emmanuel Pereire, Evariste Richer, Jean-Luc Verna, Jacques Villeglé, Franz West, Gilberto Zorio
Le Paradoxe de l'iceberg  (The Paradox of the Iceberg) exhibition at the Château de Rentilly brings together works from the Frac Grand Large – Hauts-de-France collection that use raw materials subjected to chemical or physical modifications. These materials are chosen for their aesthetic properties, as well as their energy or symbolic charge. Signs and traces are combined in the exhibition, those stemming from searching for a visual language in pursuit of its own physical and metaphysical limits. The artists share their doubts about what is and what could happen. From chemistry of the elements to cosmic representations, many works from the Frac Grand Large collection blend literary and poetic endeavours to find another side, to delve beneath the surface and capture the elusive.
Matter is never what it seems.
Read more…