November 2018
calendar
Opening of the Window Display DESSINS SANS PAPIERS
Wednesday November 7th
7pm – 9pm
l'antenne culturelle, paris
&
Plateau-Apéro 
Late-night openings, up until 9pm, every 1st Wednesdays of the month, with a guided tour at 7.30 pm
Wednesday November 7th
le plateau, paris
Sortir du Cadre
14.11 – 12.12.18
Start of the children's workshop cycle (6-12 years)
l'antenne culturelle, paris
L'art dans tous ses états
Opening Thursday November 15th
At 7pm
Les Réservoirs – Limay
Hors-les-murs
WEFRAC 2018
Saturday 17 & Sunday 18 November
17.11.18 – route : Le frac île-de-france, du plateau au château… 
Starting from 2pm
18.11.18 – 4pm : Laetitia Dosch, frac île-de-france special guest
le plateau, paris
La famille
Monday November 19th
Project's restitution, from 6pm to 7pm
Espace culturel Emmaüs Louvel-Tessier
Hors-les-murs
BODY TALK
Mon corps te parle…
Tuesday November 27th
Launch of the MuMo 2 tour at  Issy-les-Moulineaux
Hors-les-murs
L'Homme aux cent yeux (revue)
Bertrand Lamarche
Shadows 
Thursday November 29th
7.30pm
le plateau, paris
le plateau, paris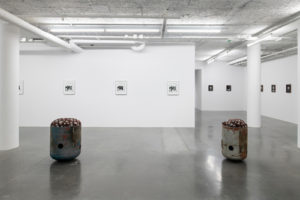 Elad Lassry
Monographic exhibition
20.09-09.12.18
Exhibition curator : Xavier Franceschi
The frac île-de-france presents at le Plateau the first exhibition of Elad Lassry in France. Born in Tel Aviv in 1977, Elad Lassry lives and works in Los Angeles. Spanning photography, film and sculpture, his work questions the relationship between object and representation.
Rendez-vous
About the exhibition
Plateau-Apéro 
Wednesday November 7th, late-night openings, up until 9pm,  with a guided tour at 7.30 pm
le château, rentilly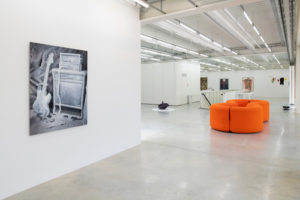 L

Works from the frac île-de-france collection
22.09.18 – 10.02.19
Curator : Xavier Franceschi
With : Elodie Lesourd, Agnès Lévy, Christian Lhopital, Arto Lindsay, Tony Long, Mireille Loup, Ken Lum, Marie Lund, Guy de Lussigny, Mark Luyten  […]
WEFRAC 2018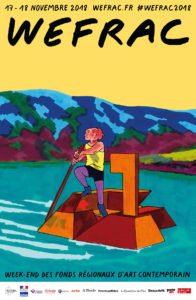 Saturday 17 & Sunday 18 November
3rd year of the Frac's week-end : 23 Frac, 23 vip
frac île-de-france special guest : Laetitia Dosch

Saturday 17.11.18  
From le château to le plateau …
2pm 
Guided tour of the exibitions L at le château and Elad Lassry at le plateau with Xavier Franceschi, curator of the exhibitions, followed by a snack.
Free shuttle for the occasion

Booking mandatory : reservation@fraciledefrance.com
➜ At le château
Workshop-tour «in family»,
proposed as part of the exhibition L
3pm
➜ At le plateau
Workshop-tour «in family»,
proposed as part of the exhibition Elad Lassry
4pm
Sunday 18.11.18
➜ At le château
Guided tour of the exhibition L
15h
➜ At le plateau
Laetitia Dosch
frac île-de-france special guest 
4pm
Participation of Laetitia Dosch (actress and director) at le plateau, about a selection of works from the frac île-de-france collection 
With the works of 
Anne Brégeaut, L'heure de s'enivrer :
L'univers a-t-il un sens ?
Graham Gussin, Spill
Camille Henrot, Hubert Reeves
Jurgen Nefzger, Site de production électro-nucléaire de Penly, Seine-Maritime de la série Fluffy clouds
More informations about the events at le plateau…
More informations about the events at le château…
the Window Display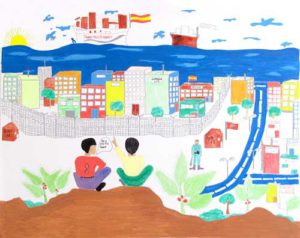 DESSINS SANS PAPIERS
07.11-02.12.18

Opening of the Window Display November 7th from 7pm to 9pm
Since 2016, the collectif DESSINS SANS PAPIERS has collected more than 2000 drawings from workshops led into refugees camps and housing centers in France. Gathered around a work of the young Mohamed Ndepe Tahar, in which anxiety of a teenager in front of Melilla wall can be read, this wall separates Africa from Europe.  Hafiz Adem, Magdi Hagar, Mohamed Hammad Hammad and a dozen of other illustrators from the association will invite us to open our mind on dreams and exil proof.
__
L'antenne culturelle (située à 50m du plateau)
22 cours du 7ème art
75019 Paris, France
 L'Homme aux cent yeux (revue)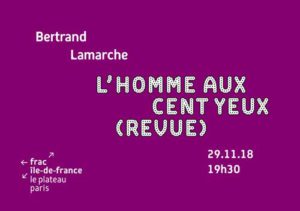 L'Homme aux cent yeux (revue)
Bertrand Lamarche
Shadows
29.11.18
7.30pm
Hors-les-murs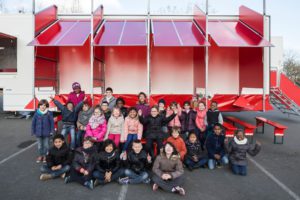 BODY TALK
Mon corps te parle… 
An exhibition envisioned by the frac île-de-france for the Mobile Museum.
Curator: Veerle Dobbeleir

Launch of the MuMo 2 tour November 27th at Issy-les-Moulineaux
Commissaire : Veerle Dobbeleir


Our body talks: whether a big talker or a silent ghost, it expresses itself in a range of poses, layers, sounds and gestures. Concealed behind masks, we provide different images of ourselves and invent new identities. Does our deepest self really exist or are we just characters that we embody, masks that we adorn for social interaction ?
L'art dans tous ses états
Les Réservoirs – Limay
Works from the frac île-de-france collection, chapter 9
15.11 – 16.12.2018

Opening Thursday November 15th at 7pm
An exhibition created by Richard Penloup
With the works of : Roxane Borujerdi, Elise Florenty, Lola Gonzalez, Graham Gussin, Dennis Oppenheim, Pierre Paulin, Zhou Tao.
The exhibition questions from the frac île-de-france collection the appearance of nature in contemporary artworks especially in film practice.
La famille
Espace culturel Emmaüs Louvel-Tessier
22.10 – 19.11.2018
Project restitution Monday November 19th
from 6pm to 7pm
Children from the Emmaüs Flandres and Emmaüs Jouhaux Centres worked on two original artworks from the frac île-de-France collection during art workshops conducted by the frac team. Topics for discussion included remembrance, memory and travel.
–
Espace culturel Louvel-Tessier
36 bis, rue Jacques Louvel Tessier
75010 Paris
Children & Teens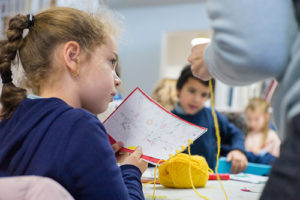 Wednesday Workshops
Sortir du Cadre
6-12 years, from 2.30pm to 4pm
Cycle of 5 sessions
from 14.11 to 12.12.18
After having created photography, children will invent and imagine a prolongation to these images.
__
L'antenne culturelle (située à 50m du plateau)
22 cours du 7ème art
75019 Paris, France