february 2018
save the dates
Until Sunday 04
Last days exhibition Hôtel du Pavot 2
le château, rentilly
Wednesday 07
Plateau-Apéro around U+25A6
le plateau, paris
7pm-9pm
Opening of the display
ExposerPublier and Marianne Mispelaëre – Double Trouble
l'antenne culturelle, paris
7pm-9pm
Thursday 15
L'Homme aux cent yeux (revue)
Performance of Anouchka Oler
le plateau, paris
7:30pm
Lancement nouvelle édition
Aurélien Froment – Trois contes doubles
le plateau, paris
7pm-9pm
Monday 19 and Tuesday 20 (6-8 y.o.) et Wednesday 21 and Thursday 22 (8-10 y.o.)
Stages de pratique artistique
avec Marianne Mispelaëre
l'antenne culturelle, paris
10am-12pm – 2pm-4:30pm
le plateau, paris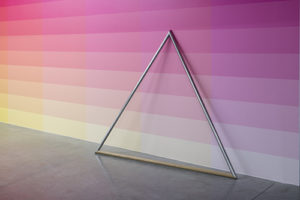 Stéphane Dafflon – U+25A6
01.02.18 – 15.04.18

Curator : Xavier Franceschi
For his first solo exhibition at a Parisian institution, Swiss artist Stéphane Dafflon entirely rethinks the various areas at le plateau with an architectural and pictorial dimension, creating a whole new series of artworks encompassing paintings, sculptures and wall stickers. This presentation and these works change our perception of reality through the artist's sphere of abstraction.
édition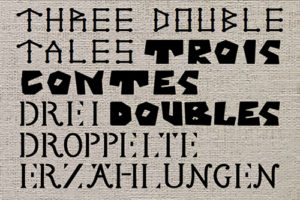 Launching of Three double tales at le Plateau
15.02.18 – 7pm-9pm
Aurélien Froment – Three double tales
Three double tales is the first monographic catalogue on the work of Aurélien Froment. It follows a series of solo exhibitions of the artist that took place in several institutions in France and abroad between 2014 and 2017, including Montage des Attractions in the Plateau from October 2 to December 7, 2014.
frac île-de-france – le plateau
22 rue des Alouettes
75019 Paris, France
le château, rentilly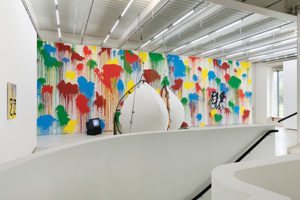 Hôtel du Pavot 2
30.09.17 – 04.02.18
Curator : Xavier Franceschi
Hôtel du Pavot 2 explores the many facets of duplication – and, by extension, repetition, reflection and replay – through a series of works drawing largely on the collection of the frac île-de-france and complemented by loans from other Fracs.
the display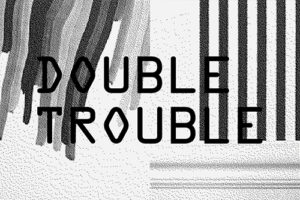 Format À deux : ExposerPublier et Marianne Mispelaëre – Double Trouble
l'antenne culturelle, paris
Vitrine : 07.02 – 03.03.18
For the frac île-de-France window display, ExposerPublier and Marianne Mispelaëre have created an initiative enabling them to establish a dialogue between their respective archives.
L'antenne culturelle (50m from le plateau)
22 cours du 7ème art
75019 Paris, France
children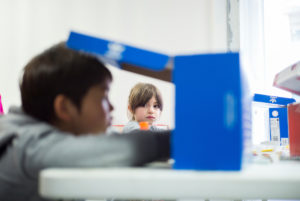 Practical art courses
with Marianne Mispelaëre
19-20.02.18 (6-8 y.o.)
21-22.02.18 (8-10 y.o.)
From different alphabets, the artist proposes to the children to create a graphic vocabulary, in individual and collective productions. The writing becomes drawn signs.
Free courses / 10:00 – 12:00 am & 2:00 – 4:30 pm
Advance booking required : 01 76 21 13 45 or publics@fraciledefrance.com
L'antenne culturelle (50m from le plateau)
22 cours du 7ème art
75019 Paris, France