January 2019
calendar
L'ÉVÉNEMENT
Opening Tuesday 08.01.19
at 6.30pm
Les Arcades, Issy-les-Moulineaux
hors les murs
Children & teens
Wednesday workshops
Silence, ça tourne !
6 -12 years, from 2.30pm to 4pm
Cycle of 5 sessions
16.01 – 13.02.19
l'antenne culturelle, paris
La Rivière m'a dit
opening Wednesday 23.01.2019
from 6pm to 9pm
le plateau, paris
Meeting
L exhibition
with the artist Seulgi Lee and Pierre Leguillon
Sunday 27.01.2019
at 3pm
le château, Rentilly 
le plateau, paris
La Rivière m'a dit (The River Told Me)
24.01 – 14.04.2019
Exhibition curator : Xavier Franceschi
With Melanie Bonajo, Charlotte Cherici, Nashashibi/Skaer,
Ben Rivers, Ben Russell, Margaret Salmon
La Rivière m'a dit presents a series of works within which nature occupies a prominent place in a variety of ways. Consisting exclusively of videos that are mostly from the collection, La Rivière m'a dit runs like a long visual poem in the dark spaces of Le Plateau: a lost paradise, or more positively, a providential place for real regeneration.
le château, rentilly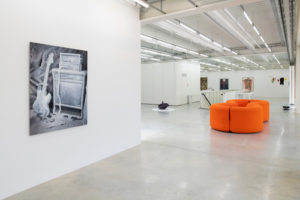 L

Works from the frac île-de-france collection
22.09.18 – 10.02.19
Curator : Xavier Franceschi
With : Elodie Lesourd, Agnès Lévy, Christian Lhopital, Arto Lindsay, Tony Long, Mireille Loup, Ken Lum, Marie Lund, Guy de Lussigny, Mark Luyten  […]
Rendez-vous
About the exhibition
Meeting
L exhibition
with the artist Seulgi Lee and Pierre Leguillon
Sunday 27.01.2019
at 3pm
le château, Rentilly 
the Window Display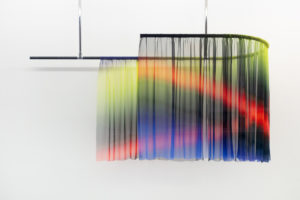 Justin Morin 

Justin Morin's works are on the boundary between a form of minimalist vocabulary and a highly developed sense of décor. The artist focuses particularly on the fundamental question of beauty, a notion that is equally prevalent in the world of art and fashion. These two closely related worlds are, according to the artist, both subject to sudden as well as fleeting enthusiasm. He notably denounces the 'decorative fate' of art and its disappearance in a steady tide of images. (…)
__
L'antenne culturelle
22 cours du 7ème art
75019 Paris, France
Hors-les-murs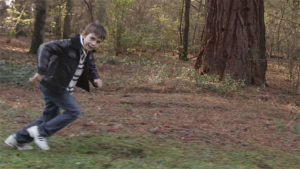 L'ÉVÉNEMENT
08.01 – 25.01.19
Opening on Tuesday 08.01.19 at 6:30pm
With the works* of : Jean-Luc Blanc, Julien Crépieux, Fred Deux, Michel François, Jiri Kovanda, Esko Männikkö, Jonathan Martin, Damir Ocko
*Works from frac île-de-france's collection
Les Arcades in Issy-les-Moulineaux aims to provide children from 6 years onwards with a hands-on experience of art through specially designed workshops. Since 2005 it has also been offering preparatory classes for the exams to graduate art schools […]
•
BODY TALK
Mon corps te parle… 
An exhibition envisioned by the frac île-de-france for the Mobile Museum.
Curator: Veerle Dobbeleir
Our body talks: whether a big talker or a silent ghost, it expresses itself in a range of poses, layers, sounds and gestures. Concealed behind masks, we provide different images of ourselves and invent new identities. Does our deepest self really exist or are we just characters that we embody, masks that we adorn for social interaction ?
Children & Teens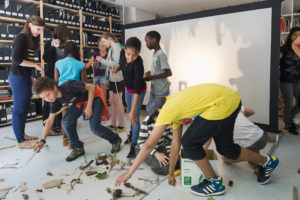 Wednesday Workshops
Silence, ça tourne !
6-12 years, from 2.30pm to 4pm
Cycle of 5 sessions
from 16.01 to 13.02.19
In response to La rivière m'a dit exhibition, the children question themselves about what is a documentary , and after create a collective film, from pictures, videos and audio recordings.
__
L'antenne culturelle
22 cours du 7ème art
75019 Paris, France