To mark the opening of its new reserve collections in Romainville, between the end of 2020 and mid of 2021, the Frac Île-de-France proposes a three-part exhibition project based on the theme of childhood called Children Power. It will take place in three venues, Le Plateau in Paris, the Château de Rentilly and at Les Réserves in Romainville. This project highlights the central role that young audiences play regarding artistic activities Implemented by the Frac.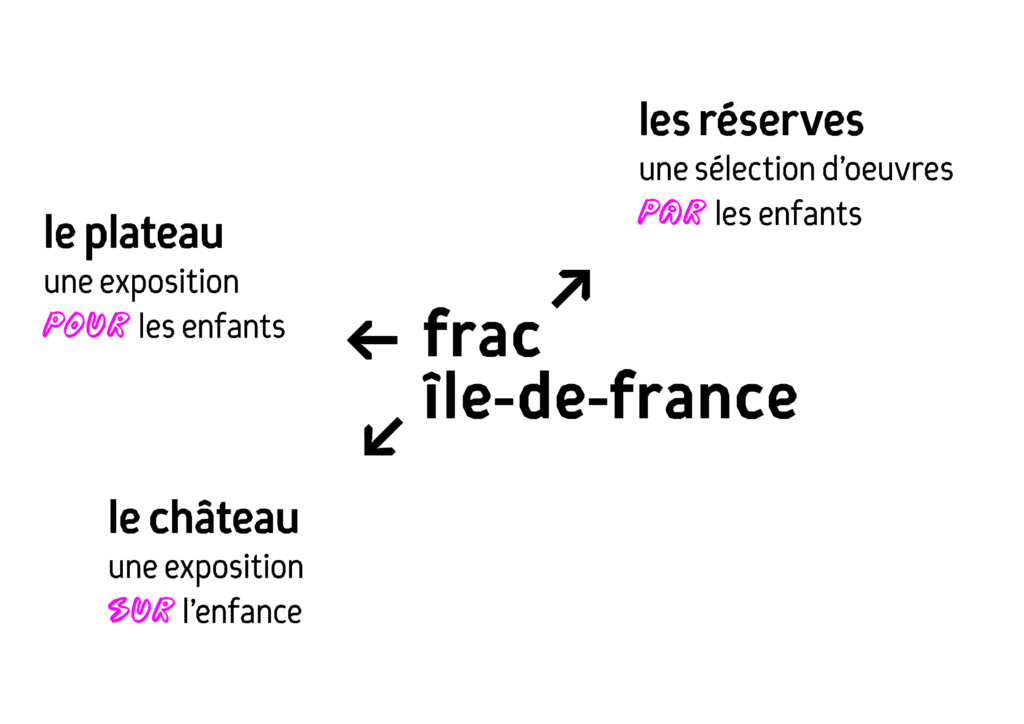 Children Power, les réserves
A selection of works from the collection by children
In view of the launch of Les Réserves, an outpost of the Frac in Romainville – part of which will be opened to the public to regularly present works of art– the Frac Île-de-France is providing an opportunity for children to take over the collection by choosing a variety of works to be presented during the initial hang to mark the opening of the building.
A group of year 5 primary school children and first year secondary school pupils from Romainville will curate this first presentation of works in the areas of Les Réserves that are open to the public. The two classes are working with the Frac public engagement team providing them with support to select works – based on the theme of portrait – and consider how the pieces relate to each other.