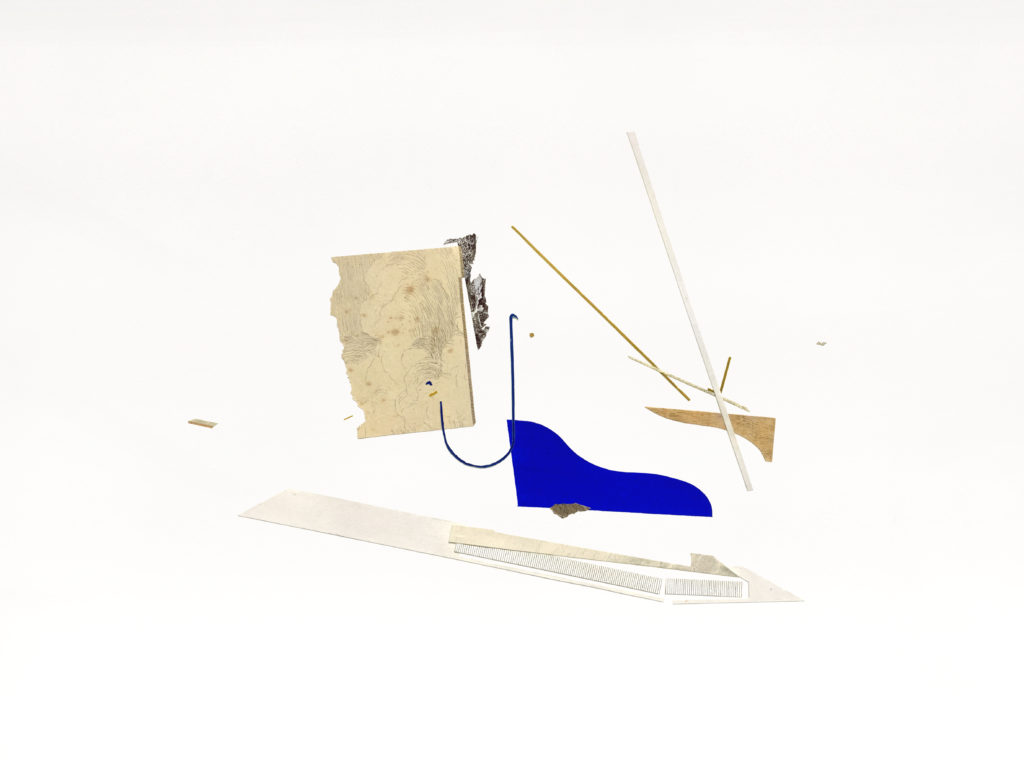 Primo Piano and the left over
Opening of the Window Display March 6th from
7pm to 9pm
Every month, the "Window Display" at l'antenne is home to a new art project linked to le plateau's exhibitions, collection and educational outreach ventures.
Claire Trotignon builds spaces and no-places through architecture, landscape and cartography codes.
In her compositions, our gaze is driven by anachronistic back and forth, fluctuating between plan and volume. 
Thus her topologies focus on relativistic parameters, made of spacing, shift and reversal strategies.
The artist appropriates and hybridizes everything that could potentially be part of her « deconstructive matrix », displayed through installations, series of drawings and collages. 
For the window display of the frac île-de-france, the artist made an on site proposal, Primo Piano and the left over. 
An installation to be perceived as a drawing in the space, between remains frozen in time and spatial composition.
As for a historical fact, this « partition » results in a random interpretation.
_
L'antenne culturelle  (50m far from le plateau)
22 cours du 7è art
75019 Paris, France