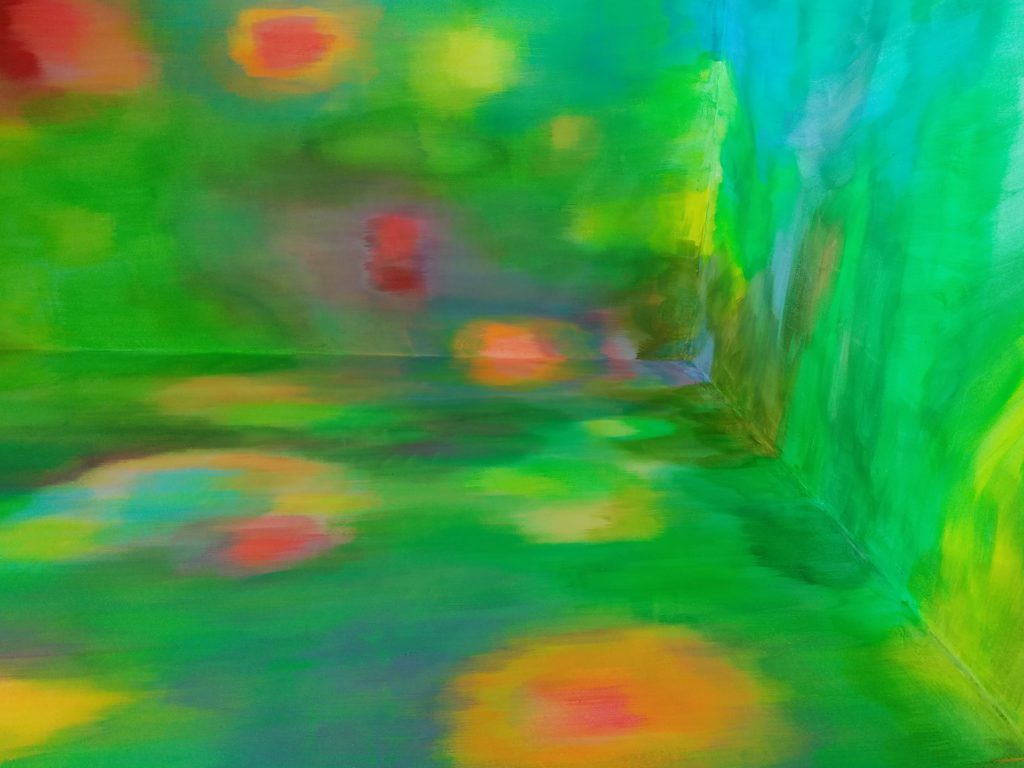 Opening Wednesday 6th June at 7pm
Every month, the "Window Display" at l'antenne is home to a new art project linked to le plateau's exhibitions, collection and educational outreach ventures.
For Flora Moscovici, the pictural figure is completely rejected in favour of the colour.
Her painting is getting ahead an observation time focused on architecture, context, human marks in space, and finally everything that can lead to the artist imagination.
Her work aim to transform the space perception, by giving an emotional interpretation of it and new sensations. She carries into her work different temporality : the pictural gesture, the space memory, but also paint history. The place where the action takes place becomes a territory of research and production, but also a studio and construction site. The artist wants for that matter, to keep the artwork process visible.
For la vitrine du frac île-de-France, the artist creates a new artwork, Comme les impressionistes which is inspired by the Buttes-Chaumont park, place where she was running during her primary school years.
L'antenne culturelle (50m far from le plateau)
22 cours du 7è art
75019 Paris, France