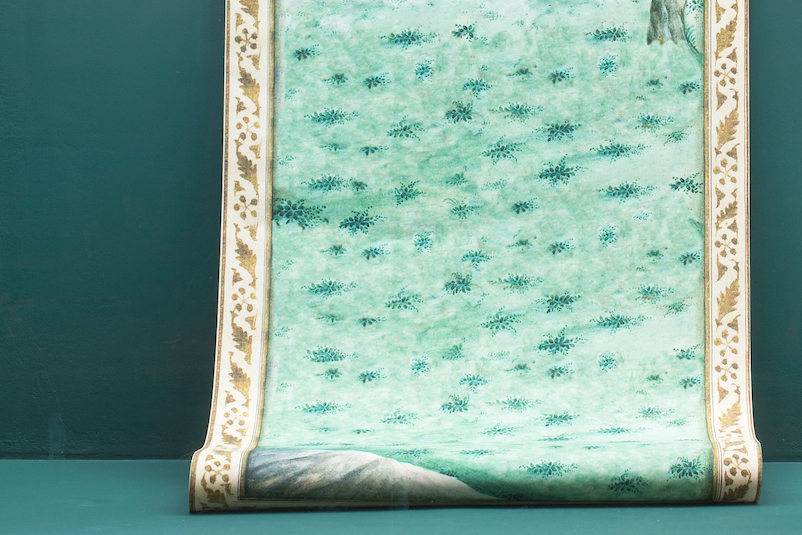 FInishing of the exhibition friday 25th May at 7pm
Every month, the "Window Display" at l'antenne is home to a new art project linked to le plateau's exhibitions, collection and educational outreach ventures.
Pour la nouvelle vitrine, le frac île-de-france invite Katia Kameli pour Stream of Stories, chapitre 4.
La vitrine présentée du 5 au 27 mai 2018 est la suite et fin du projet Stream of Stories, chapitre 4 proposé par Katia Kameli à l'antenne culturelle. Il s'agit du quatrième chapitre du projet initié par l'artiste qui retrace l'influence des cultures littéraires indienne et arabe sur la culture occidentale : une histoire d'influence intellectuelle.
Le collectif, constitué d'adultes amateurs a travaillé à partir de la fable de Jean de La Fontaine Les animaux malades de la peste, et de ses origines notamment Le livre du Patachantra.
L'interprétation de ces textes par le collectif a donné lieu à la création de marionnettes et puis à la production d'un film, présentés dans cette vitrine. L'édition du projet sera présentée à l'occasion du finissage le vendredi 25 mai de 19h à 21h.
L'antenne culturelle (située à 50m du plateau)
22 cours du 7è art
75019 Paris, France