Launch starts on Wednesday 06 december, at 7pm

On the occasion of the opening of the online bookstore, frac île-de-france is pleased to present its next two publications at a launch party organized at le plateau :
A Personal Sonic Geology – Mathieu Copeland and Philippe Decrauzat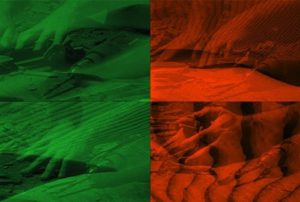 Published by le plateau, frac île-de-france & Mousse Publishing and realised by the Zurich graphic designer Nicolas Eigenheer, A Personal Sonic Geology – between artist-book and critical essay – considers all films produced until then and offers a basis for reflexion and work for those to come.
The 488 pages of this book includes over 2200 images from the films and exhibitions views the book combines critical texts of Michel Gauthier (Centre Pompidou), Jonathan Pouthier (Centre Pompidou) Paul Hegarty (Noise/Music author), forewords by the filmmaker Charles de Meaux (Anna Sanders Films) and original statements by FM Einheit, Ellen Fullman, Ulrich Krieger, Alan Licht, Lydia Lunch, Agathe Max, Phill Niblock, Robert Poss and Susan Stenger.
Oom oom, umh umh – Pierre Paulin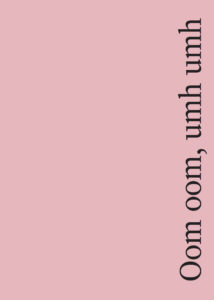 This journal has been produced by Frac Île-de-France and realised by graphic designer Roman Seban for Pierre Paulin's solo show entitled Boom boom, run run and held at le plateau, frac île-de-france from September 21st to December 17th 2017.
In response to the essay Boom boom, run run of which Pierre Paulin is the author, Oom oom, umh umh is a compilation of texts commissioned from François Aubart, Eva Barto, Maxime Boidy, Alexis Guillier, Lin Tan, Lætitia Paviani.