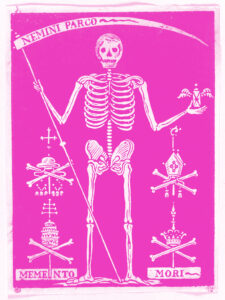 [Covid 19]  In line with government guidance, the Château is now closed. We will reopen as soon as lockdown restrictions are lifted.
Masterpieces from Beaux-Arts de Paris collection and contemporary works
An exhibition realized by the new "Exhibition Industry"course at Beaux-Arts de Paris
frac île-de-france, le château / Parc culturel de Rentilly – Michel Chartier
Jean-Michel Alberola, Ismaïl Bahri, Evgen Bavcar, Hicham Berrada, Christian Boltanski, Xavier Boussiron, Flora Bouteille, Pierre Louis Deseine, Jean Baptiste Désoria, Marcel Duchamp, Albrecht Dürer, Nina Galdino, Matthias Garcia, Jacques-Fabien Gautier d'Agoty, Théodore Géricault, Francisco de Goya, Graham Gussin, Lucien Hervé, Hans Holbein le Jeune, Pierre Huyghe, Claire Isorni, Ann-Veronica Janssens, Christian Lhopital, Marc Lochner, Antoine Marquis, Bernhard Martin, Romain Moncet, Damien Moulierac, Alicia Paz, Benoît Pype, Valentin Ranger, Hugues Reip, Bettina Samson, Pierre-Alexandre Savriacouty, Alain Séchas, Valérie Sonnier, Victor Yudaev, Tereza Zelenková …

With reference to the famous themed cabaret, founded in Montmartre at the end of the 19th century, that deployed its parodic and funereal ambiance by making light of morbid situations with inflammatory irony, the Frac Île-de-France and the Communauté d'agglomération Marne et Gondoire present , from September 18 to November 15, at the Château de Rentilly Le Cabaret du Néant, an exhibition created by students following the exhibition oriented professions course at Beaux-Arts de Paris, and which combines contemporary artists with masterpieces from Beaux-Arts de Paris collection.
The subject 'remember you will die' traverses art and literature encompassing tragedy and parody according to changes in society and customs, religious convictions as well as scientific discoveries.
Since the famous 15th century danse macabre or dance of death, the subject has continued to engage audiences and creators despite undergoing profound changes. Contemporary with the famous cabaret du néant established in 1892 in boulevard de Clichy (Paris 18th) and which lends its name to the exhibition, the concept of nothingness has an alternative interpretation, another vision of the same chasm, no less dreadful but aesthetically the opposite, that which, in the wake of Mallarmé, led to considering human life as 'pointless forms of matter (..) launching itself madly into Dream, despite its knowledge that dream has no existence (..) and proclaiming in the face of the Void which is truth, these glorious lies!' The role of the poet and therefore art would thus entail, according to Mallarmé, to pull, like from the bottom of a shipwreck, man from this 'Void' through the ultimate interplay of creation.
The theme of 'nothingness' is divided into three parts in the exhibition:
– Le festin des inquiétudes (The feast of fears), looking to the past and inspired both by this famous cabaret and by Middle Ages imagery characterised by the fragility of life and occult fantasy. It brings together spectacular works, from Albrecht Dürer and Francisco de Goya to Jean-Michel Alberola, like many Vanitas recalling with mockery and humour the fate of mankind in the face of death.
– Anatomie de la consolation (Anatomy of solace), leading us through scientific and anatomical discoveries in the 19th and 20th centuries with works by Gautier d'Agoty, Géricault, etc. Death and nothingness are explored from a perspective that is both more rational and more intangible.
– Fin de partie (Endgame), a space that is simultaneously empty and too full, reflecting Samuel Beckett's play, the ultimate contemplation of nothingness that invokes a form of significant intoxication, like man's refusal to succumb to the fatality of one's own existence with works by Marcel Duchamp, Alain Séchas, Hicham Berrada, etc.
Exhibition conceived upon the invitation of Xavier Franceschi based on an idea by Jean de Loisy, developed and produced by Simona Dvořáková, César Kaci (resident curators at Beaux-Arts de Paris), Sarah Konté, Yannis Ouaked, Violette Wood, Kenza Zizi ("Exhibition Industry" course students)*, under the guidance of Jean de Loisy and Thierry Leviez in partnership with teams from the Frac Île-de-France from the Parc culturel de Rentilly – Michel Chartier.
* The exhibition related careers course is a new vocational course, offered to 3rd year students at Beaux-Arts de Paris, it is conceived in partnership with Palais de Tokyo.
Works from Beaux-arts de Paris collection: Pierre Louis Deseine, Jean Baptiste Désoria, Albrecht Dürer, Jacques-Fabien Gautier d'Agoty, Théodore Géricault, Francisco de Goya, Hans Holbein…
Works from Frac Île-de-France collection: Evgen Bavcar, Graham Gussin, Lucien Hervé, Pierre Huyghe, Christian Lhopital, Antoine Marquis, Bernhard Martin, Alicia Paz, Bettina Samson
Guest artists: Jean-Michel Alberola, Ismaïl Bahri, Hicham Berrada, Christian Boltanski, Xavier Boussiron, Flora Bouteille, Nina Galdino, Claire Isorni, Ann-Veronica Janssens, Benoît Pype, Hugues Reip, Alain Séchas, Valérie Sonnier, Victor Yudaev, Tereza Zelenková
Students from Beaux-Arts de Paris: Matthias Garcia, Marc Lochner, Romain Moncet, Damien Moulierac, Valentin Ranger, Pierre-Alexandre Savriacouty

rendez-vous
>night opening
Friday 09.18.20
From 7pm to 9.30pm
>guided tours
Each Sunday at
3pm
>« minute » tours
Each Saturday at
4pm
>  Family exhibition time
Sunday 10.11.20, at 11am
> Encounter
around the exhibition
Thursday 11.15.20, at 3pm
with Pascal Rousseau,
historian and art critic,
and Students from Beaux-Arts de Paris