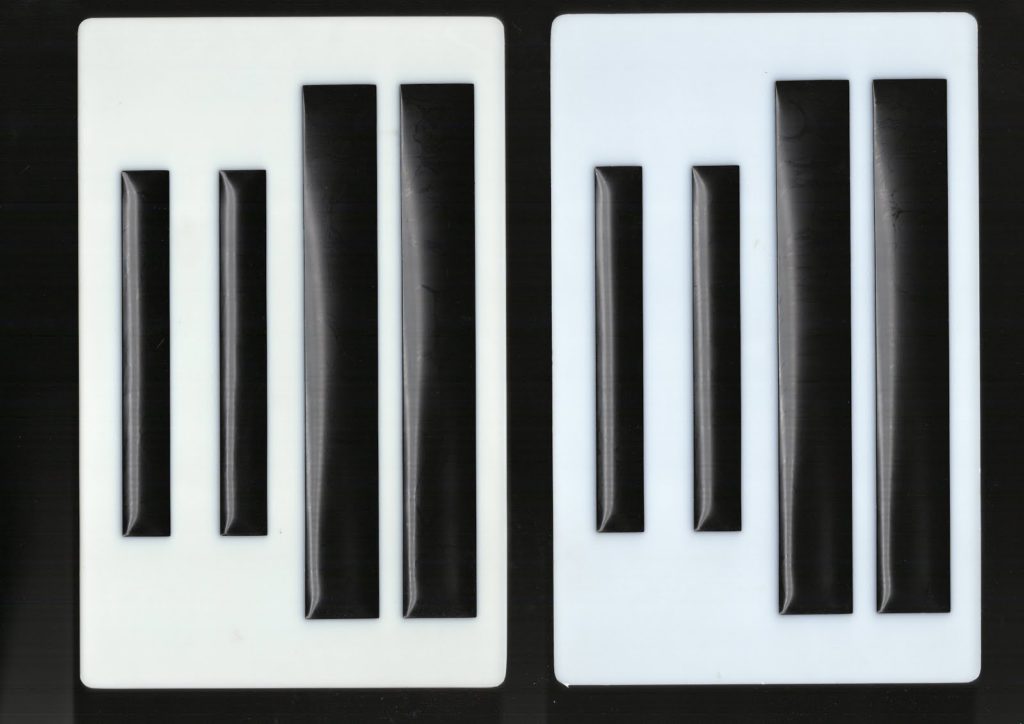 état momentané des stocks
(current stocks situation)
Opening of the Window Display April 3rd from 
7pm to 9pm
Every month, the "Window Display" at l'antenne is home to a new art project linked to le plateau's exhibitions, collection and educational outreach ventures.
2 cotton bath sheets, 4 rubbers car mats, 13 polycarbonate chocolate moulds, black glycerophthalic paint, white glycerophthalic paint, 1 motorized sculpture by Robert Breer. For the window display of the frac île-de-france , Anthony Bodin presents a current stock situation of his recent paintings.
 In his work, he is engaged in a (almost) systematic process that links abstract painting, daily life, the industrial world and primitive gesture. Selecting and appropriating objects produced in series, he reveals their composition and decorative potential through simple and repetitive actions.
 The inventory displayed here is animated by a sculpture by Robert Breer which belongs to the frac île-de-france collection, an useless and absurd machine, a minimum reference to the automatons of commercial windows.
_
L'antenne culturelle  (50m far from le plateau)
22 cours du 7è art
75019 Paris, France