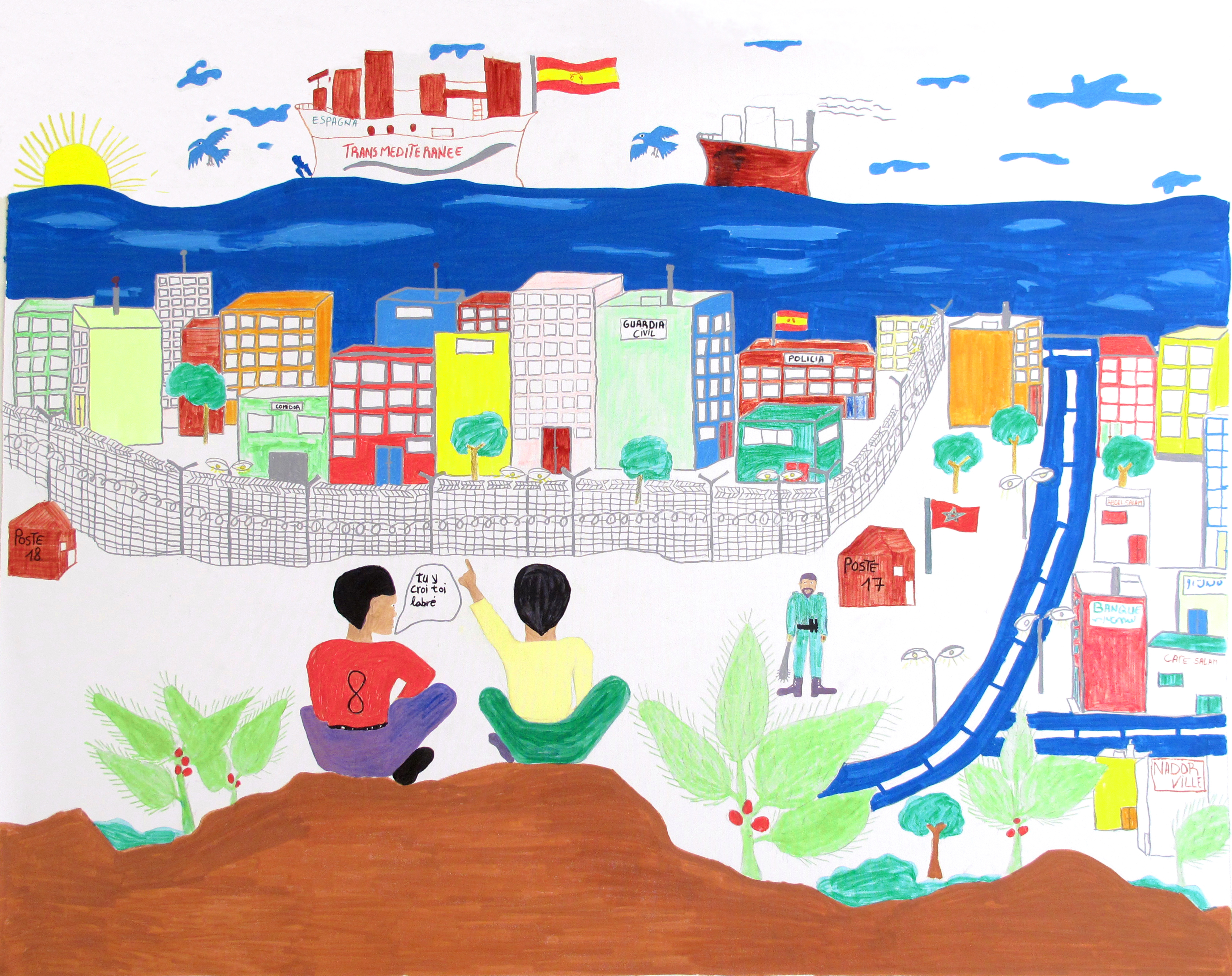 DESSINS SANS PAPIERS
07.11-02.12.18
Opening of the Window Display November 7th from 7pm to 9pm
Every month, the "Window Display" at l'antenne is home to a new art project linked to le plateau's exhibitions, collection and educational outreach ventures.
Since 2016, the collectif DESSINS SANS PAPIERS has collected more than 2000 drawings from workshops led into refugees camps and housing centers in France. Gathered around a work of the young Mohamed Ndepe Tahar, in which anxiety of a teenager in front of Melilla wall can be read, this wall separates Africa from Europe.  Hafiz Adem, Magdi Hagar, Mohamed Hammad Hammad and a dozen of other illustrators from the association will invite us to open our mind on dreams and exil proof.
About the collective
After publishing a first short novel, DSP published « Le Voyage de Hafiz El Sudani », story of Hafiz Adem, sudanese refugee condamned to death under el-Béchir dictatorship, and « Le Journal de Mickey Le Vieux »travel book from Mohamed Ndepe Tahar, isolated minor from Douala streets to Nantes. "Livre 1 : Darfour" of Magdi Hagar, is the fourth story to be published from this testimony drawn collection.