The frac île-de-france is presenting the first solo exhibition in France by Haris Epaminonda at le plateau. The work of the Cyprus-born artist, who currently lives and works in Berlin, comprises films, sculptures and installations that incorporate images and objects borrowed from various origins and epochs, staging multiple encounters, while cultivating an explicit relationship with the past. Pages of old books, vases or statuettes are put into relation through visual associations that form a fictional space. For le plateau the artist has devised an all-encompassing environment that occupies the cleared spaces with a series of cubicles, platforms and screens conceived both as sculptures and presentation devices. Including other elements, films and sound, the whole set exceeds the exhibition space itself with parallel and temporary appearances connecting the inside and outside of le plateau, shaping a kind of inhabited archipelago in constant evolution. By condensing the different angles of her approach, in which the idea of travelling and movement – in time and in space – plays a fundamental role, the exhibition as a whole will offer a unique opportunity for a simultaneously sculptural, spatial and filmic experience.
actions
In the context of the exhibition VOL. XVI, Haris Epaminonda proposes two types of actions that take place, on one hand inside le plateau, with activities carried out by a Japanese man (Wednesdays, Saturdays and Sundays afternoon) and on the other, outside and nearby at the Buttes Chaumont, each Sunday afternoon, where two Japanese women walk through the Park. Actions schedules change during the exhibition in the form of a graph that follows the shape of a mountain.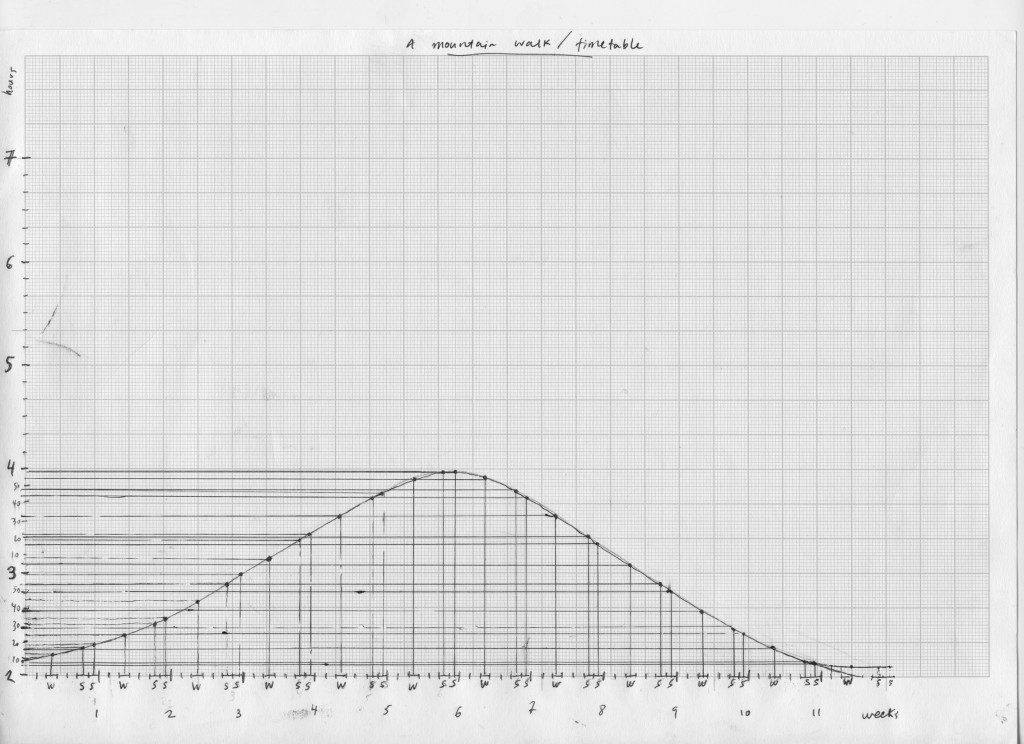 rendez-vous
Conversations de plateau
Thursday 26.11.15 – 7:30pm
Special guests unveil their vision of the exhibition.
With : Caroline Hancock (independent curator and art critic), Aurélien Mole (artist, curator, art critic, exhibition photographer and cofounder of the magazine Postdocument) and Vincent Romagny (independent curator and editor).
Plateau-Apéro
Wednesday 02.12.15
Late opening until 9pm, every first Wednesday of the month
Visit curator with Xavier Franceschi
Sunday 06.12.15
Guided tour (in french*)
Every Sunday – 4pm