Sur Facebook : @Fracidf / Instagram : fraciledefrance / Twitter : @FracIdF #FRACàDOM &#LesPetitsAteliersConfinés #LesPetitsAteliersDéconfinés 
Wednesdays and Saturdays
/ Wednesday workshops for children continue!
The Frac Île-de-France team offers workshops from home each Wednesday, based on an artwork from the collection.
/ Saturday workshops for children are continuing and each Saturday children can participate in a workshop revolving around the exhibitions La montagne invisible – Ben Russell's solo exhibition and Le Cabaret du Néant  – a group exhibition from the Beaux-Arts de Paris collection –, that we hope you will be able to see before too long at Le Plateau and Château respectively.
Find us on Facebook, Instagram and Twitter
#LesPetitsAteliersConfinés #FRACàDOM #LesPetitsAteliersDéconfinés #LesFracChezVous #CultureChezNous #idf
Atelier du mercredi 8.07.20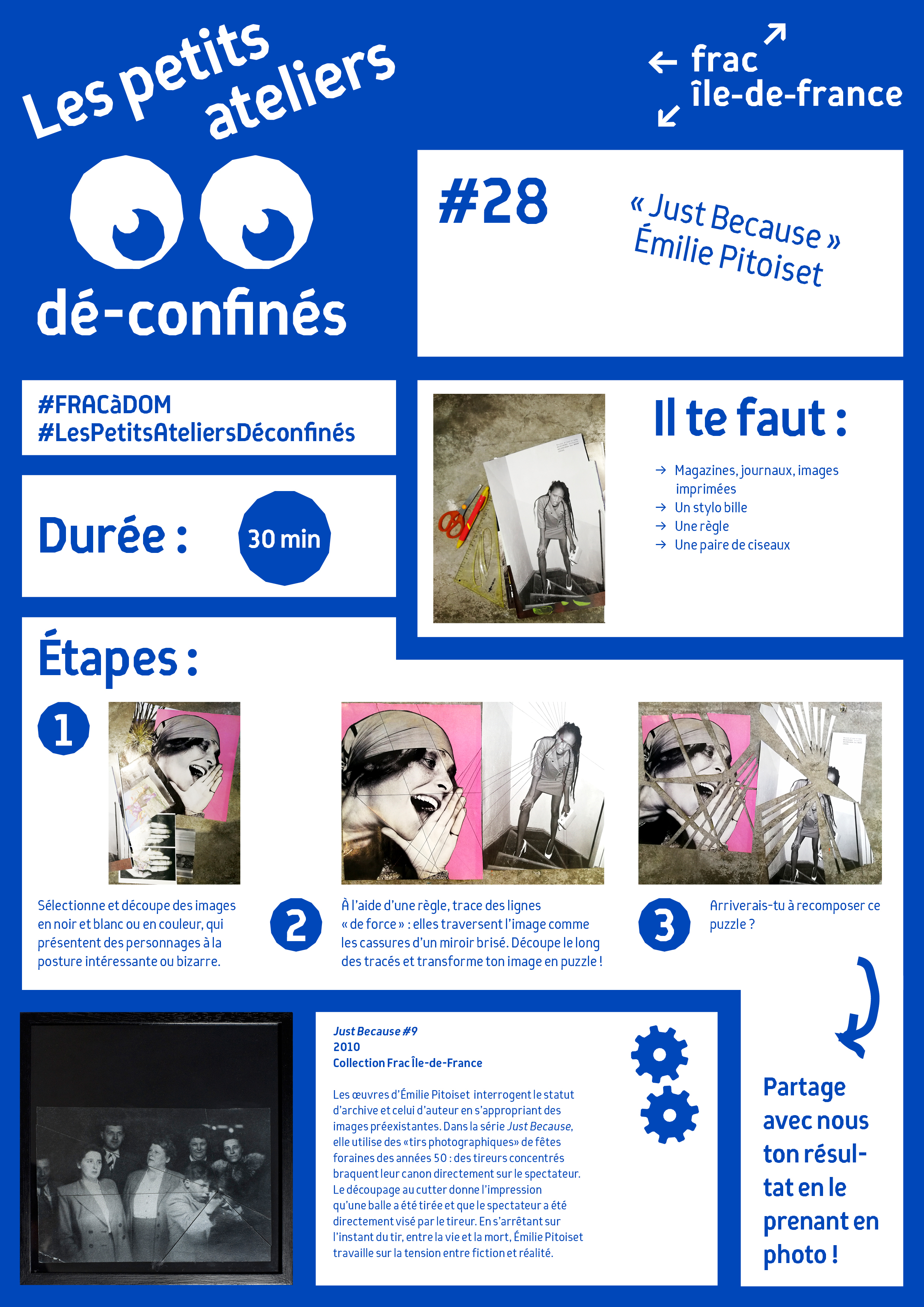 Atelier du samedi 4.07.20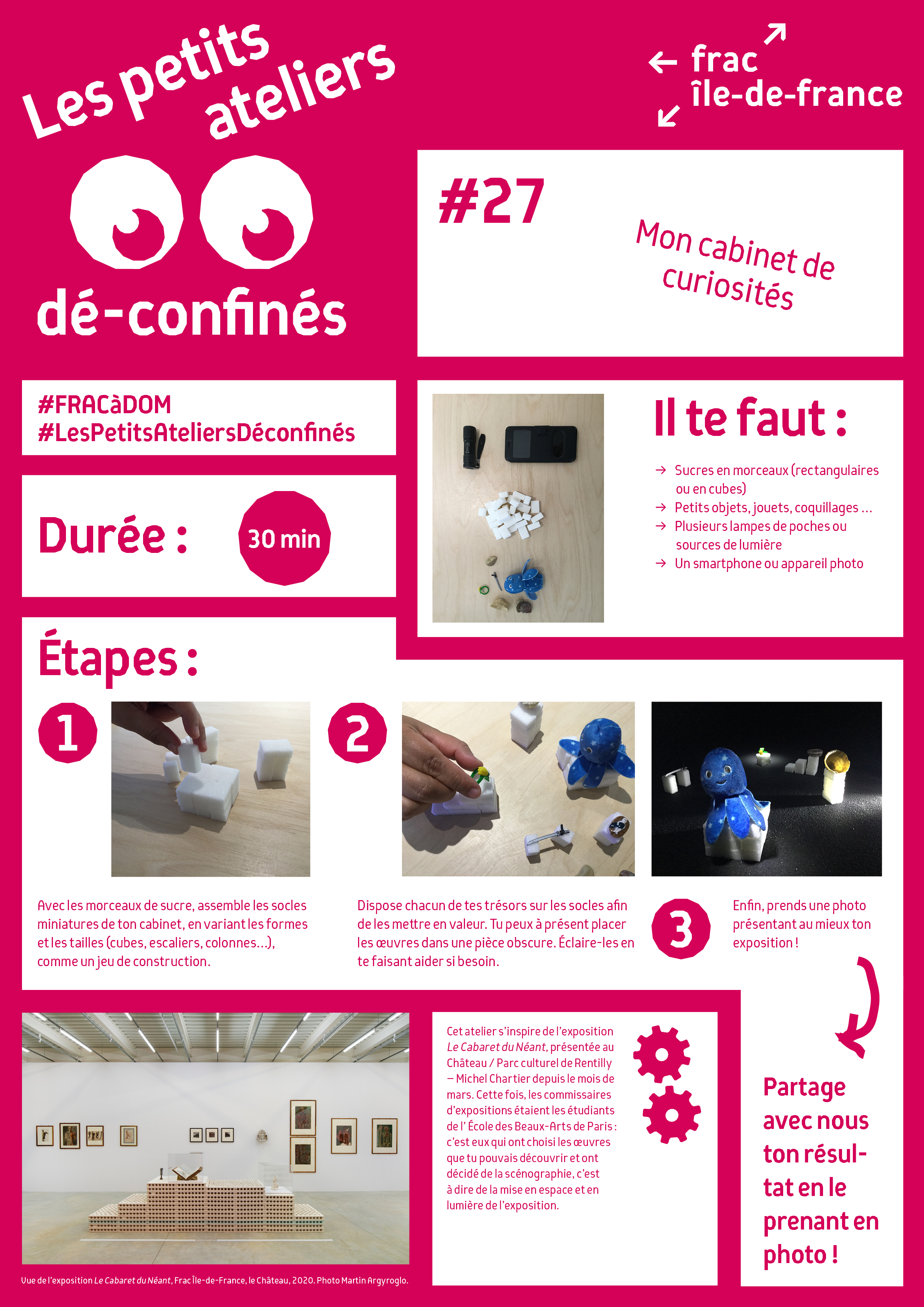 Atelier du mercredi 1.07.20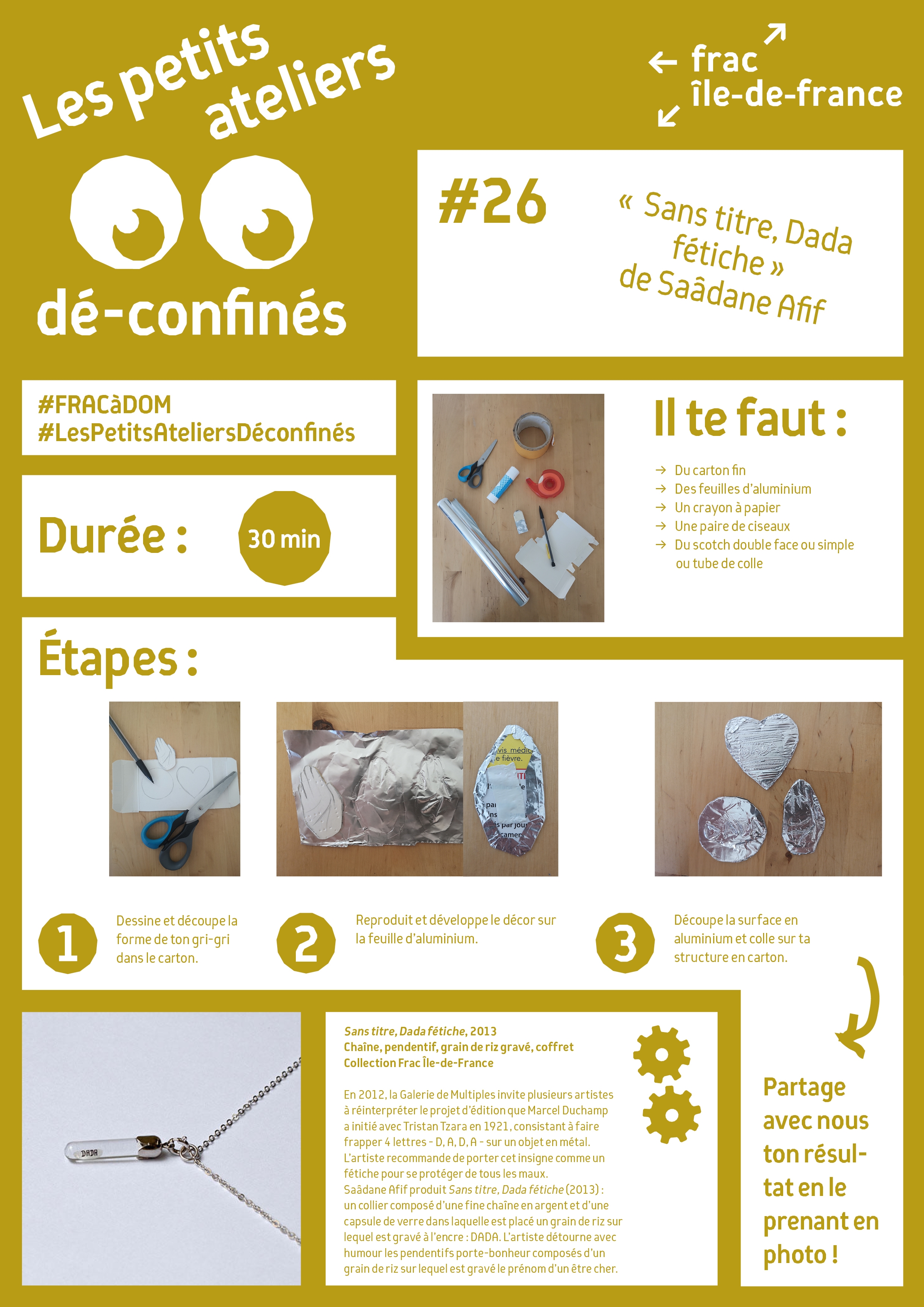 Atelier du samedi 27.06.20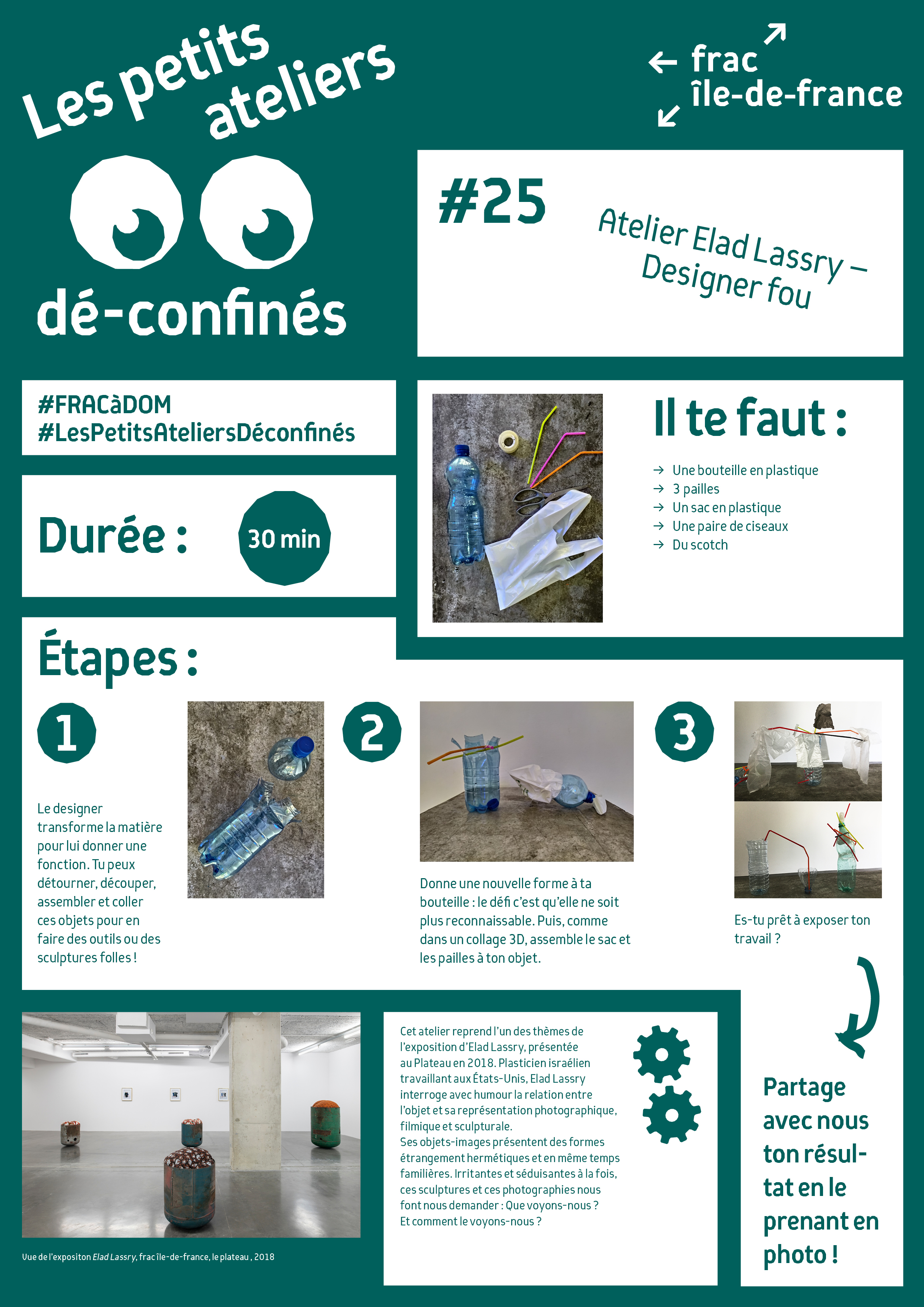 Atelier du mercredi 24.06.20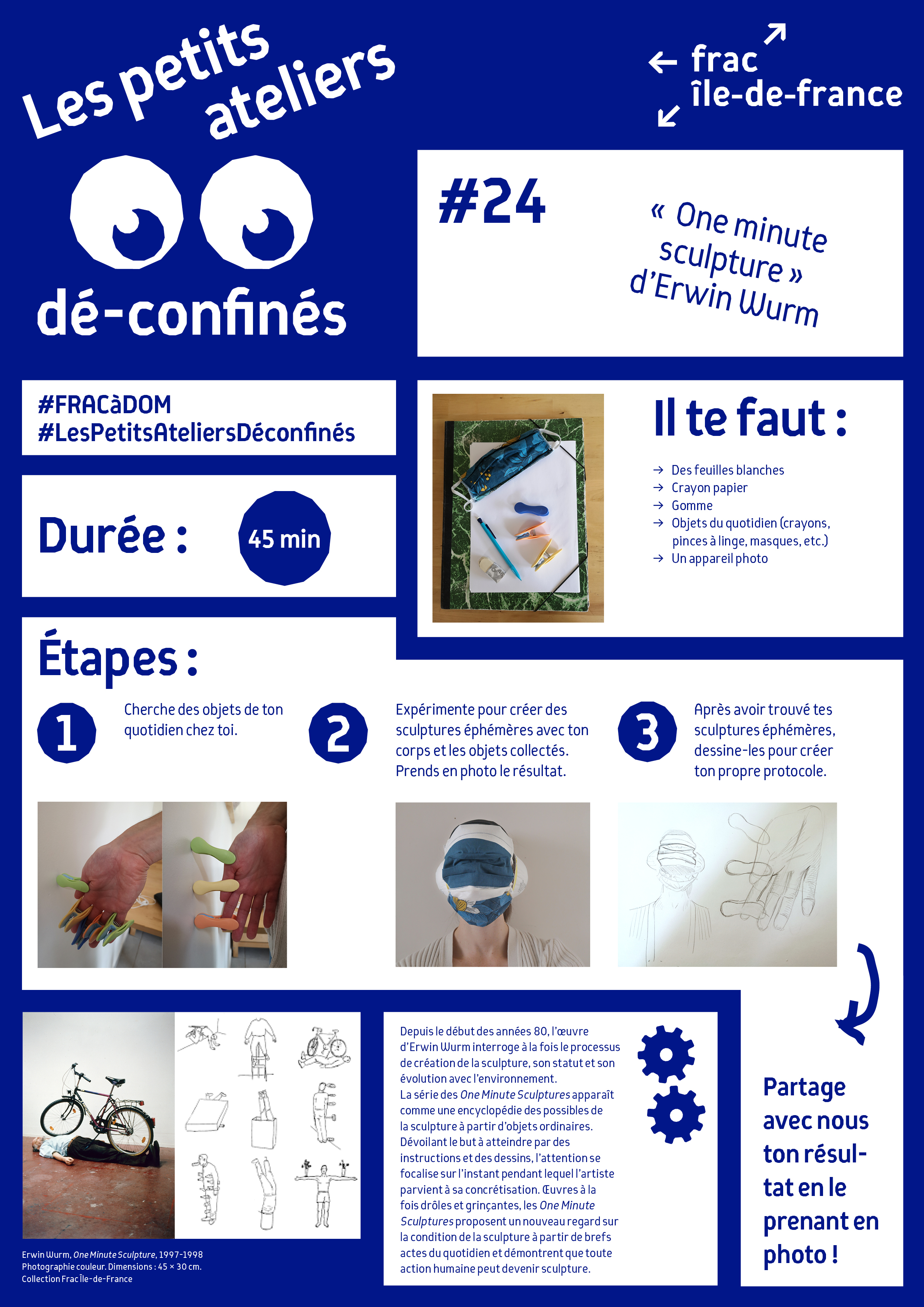 Atelier du samedi 20.06.20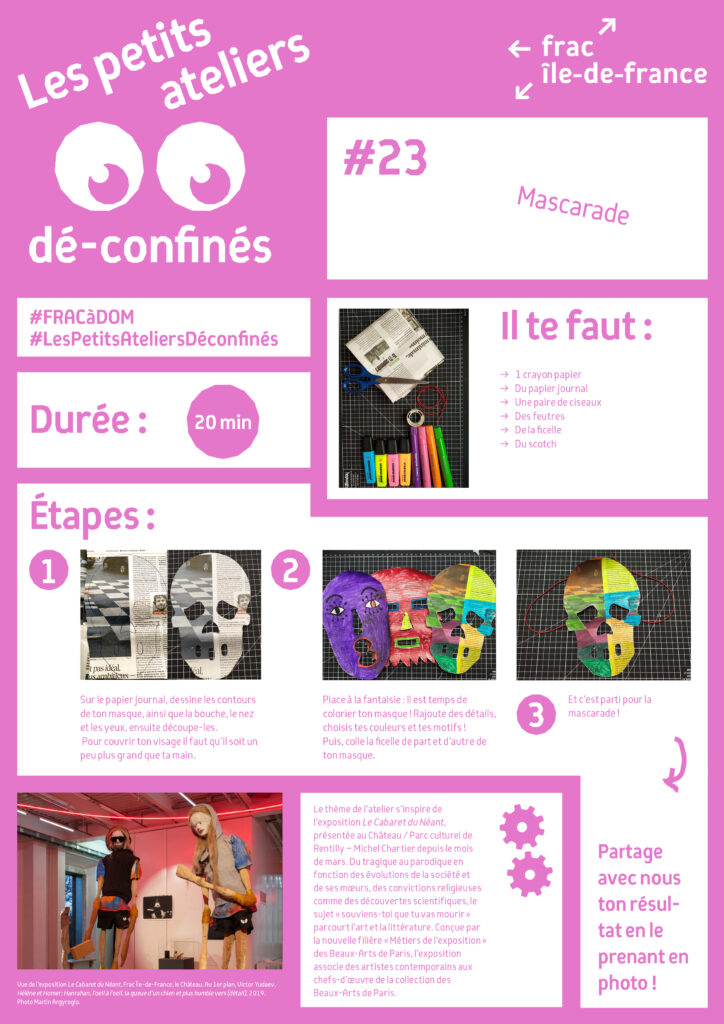 Atelier du mercredi 17.06.20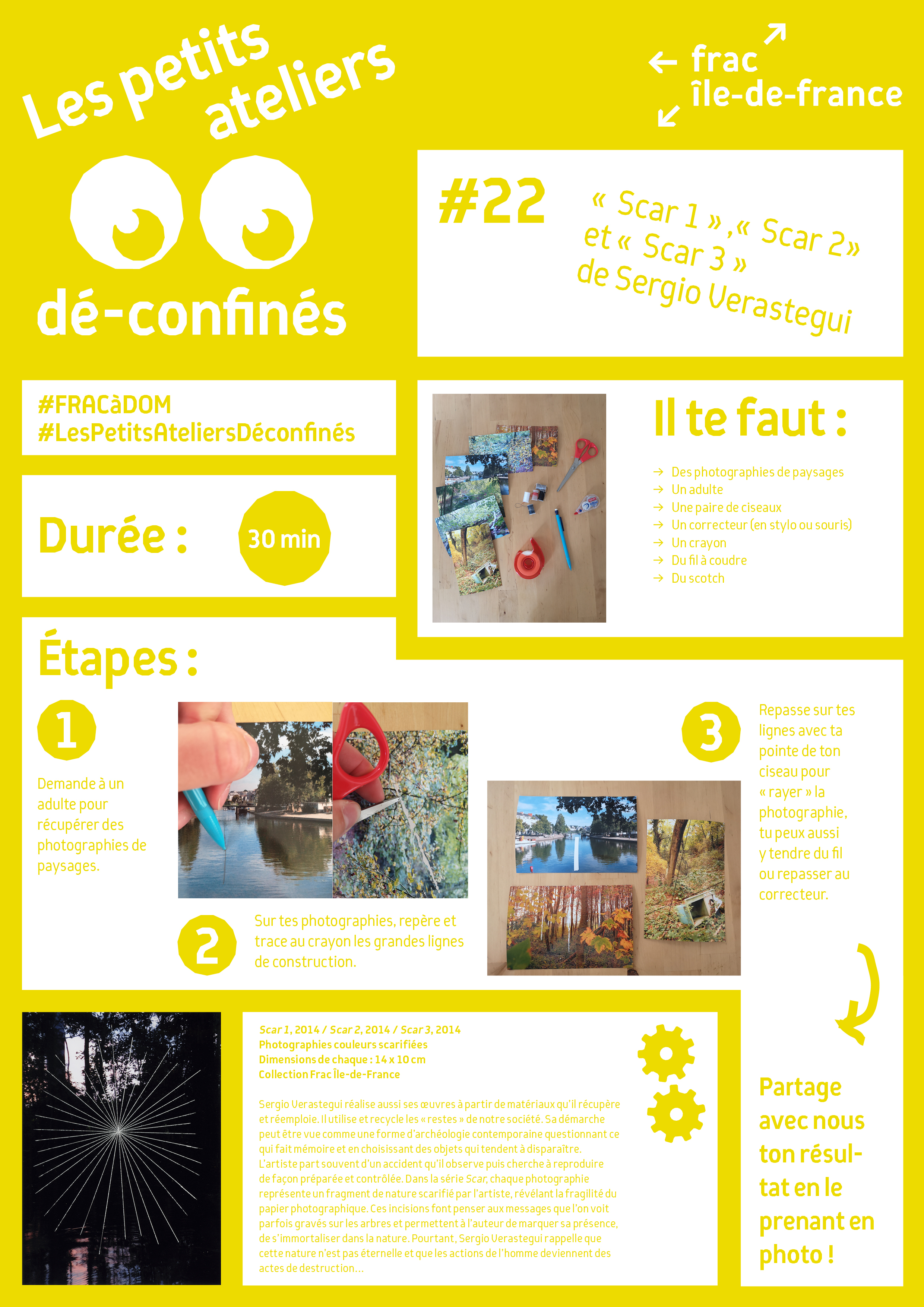 Atelier du samedi 13.06.20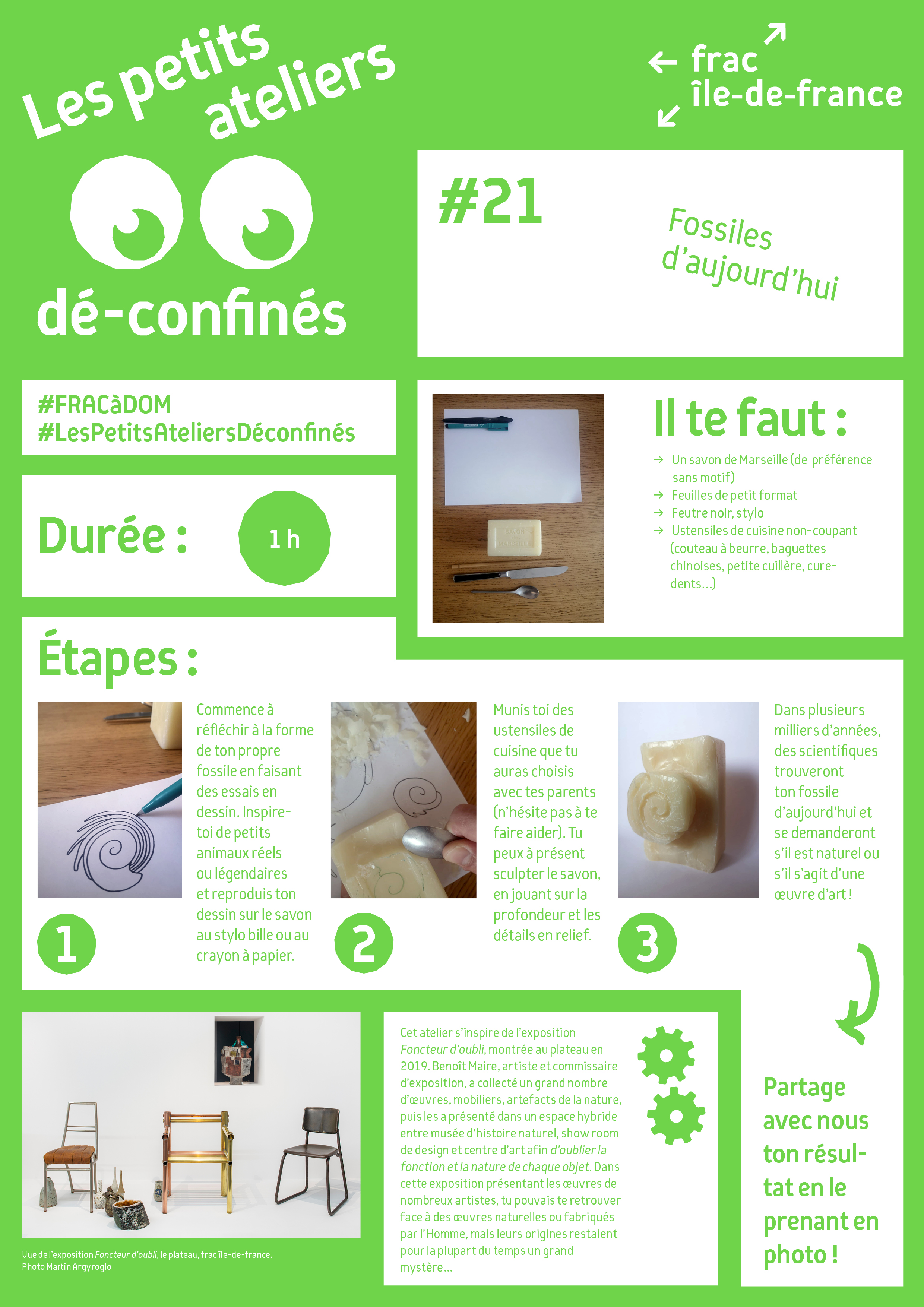 Atelier du mercredi 10.06.20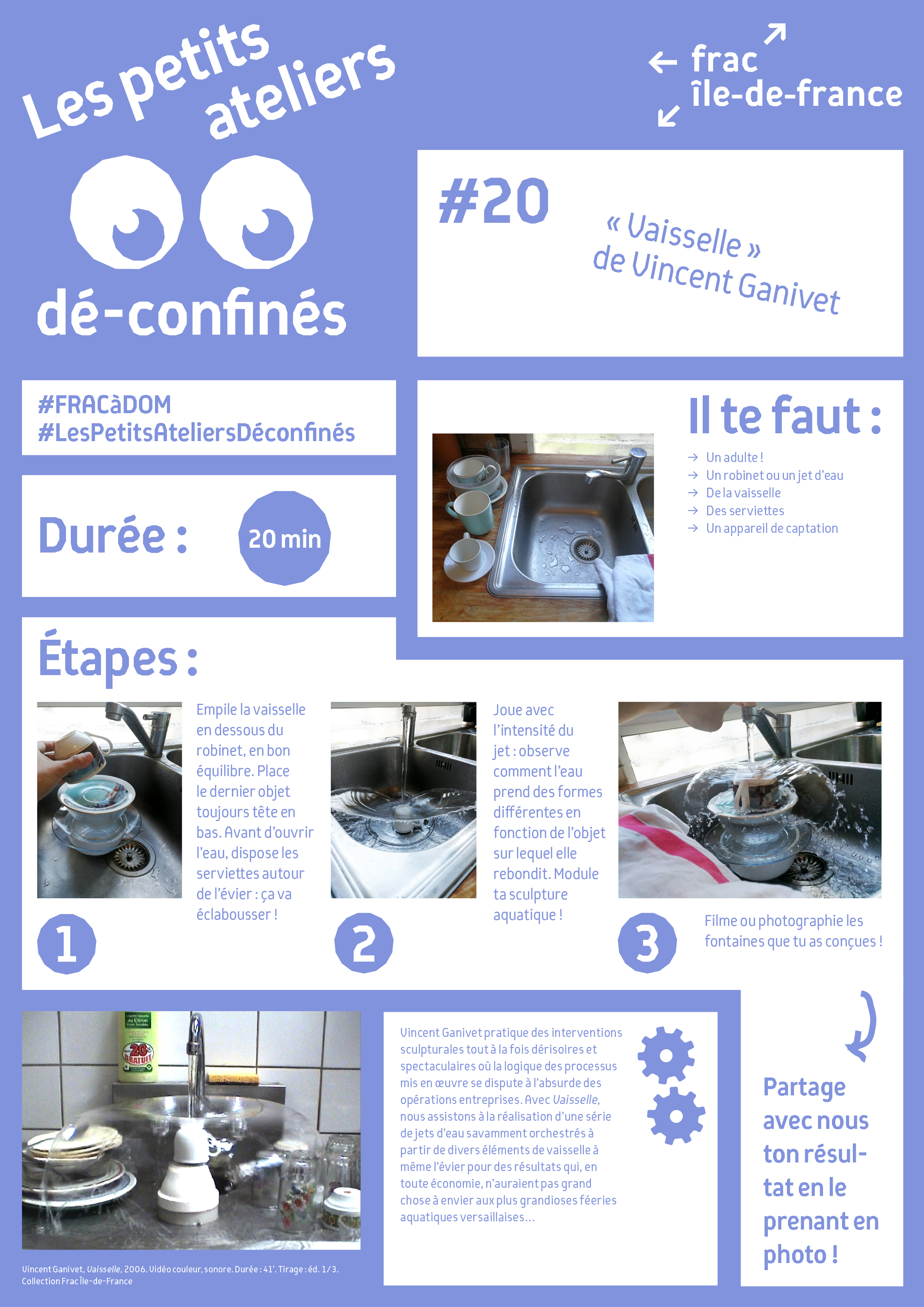 Atelier du samedi 06.06.20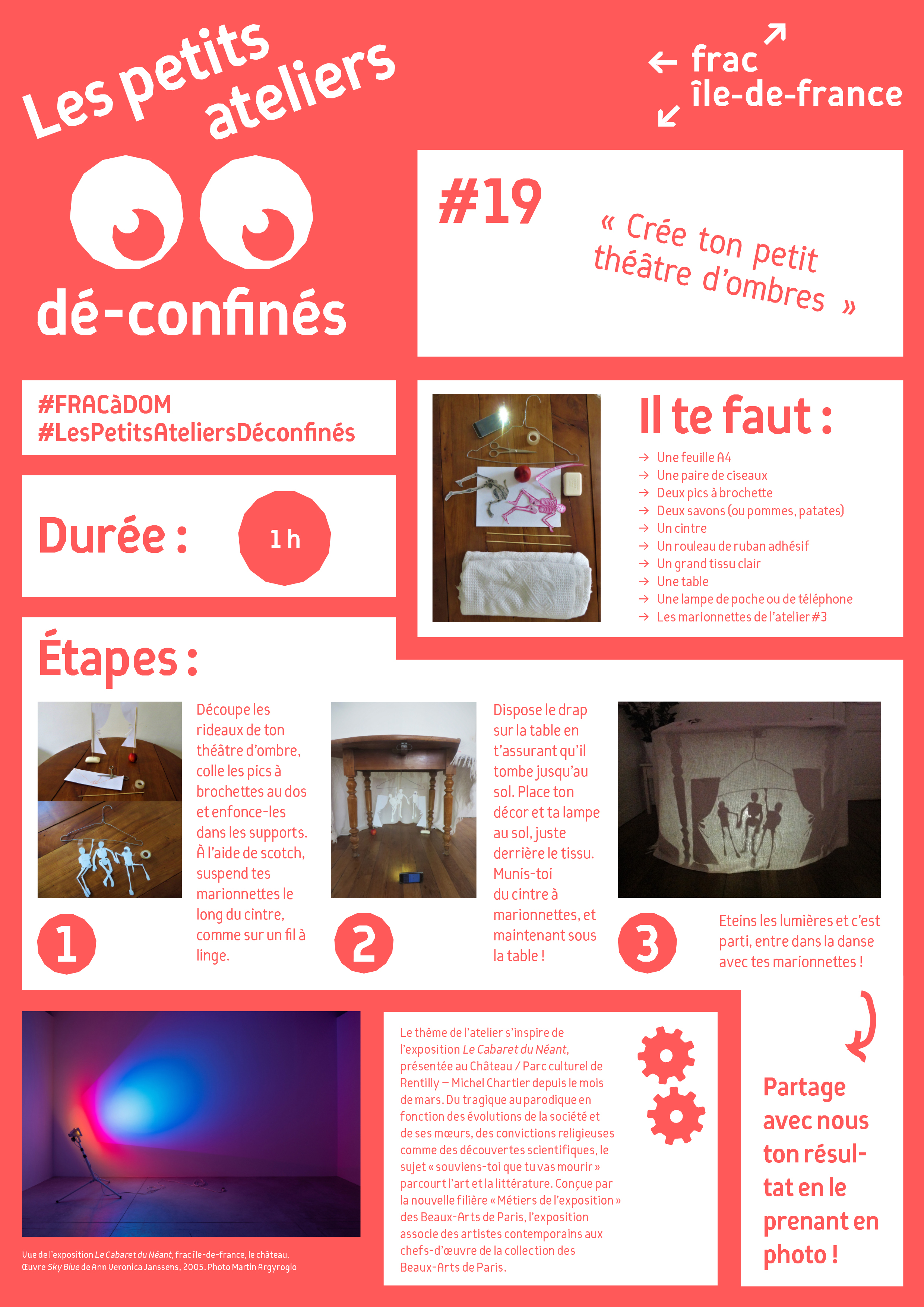 Atelier du mercredi 03.06.20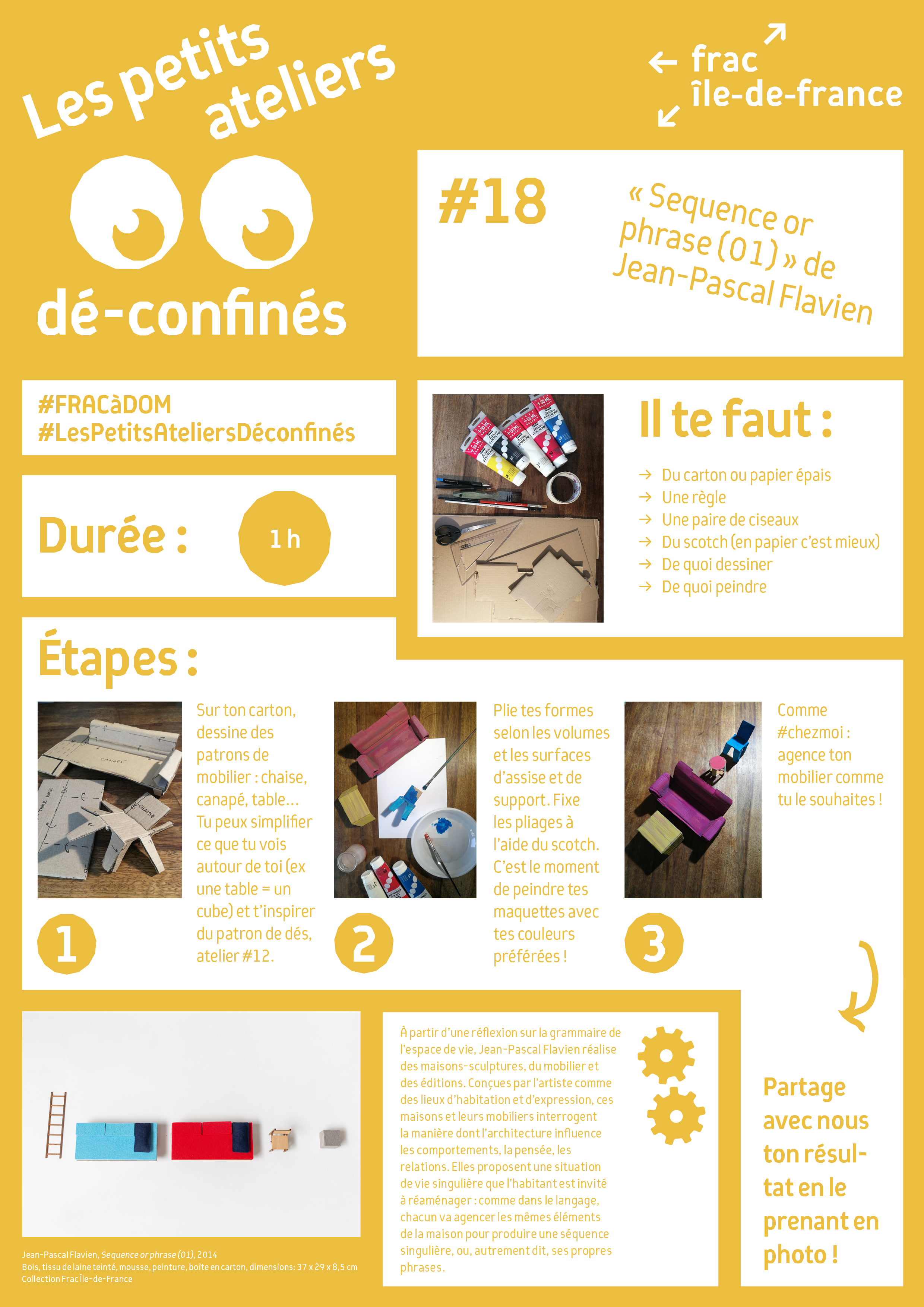 Atelier du samedi 30.05.20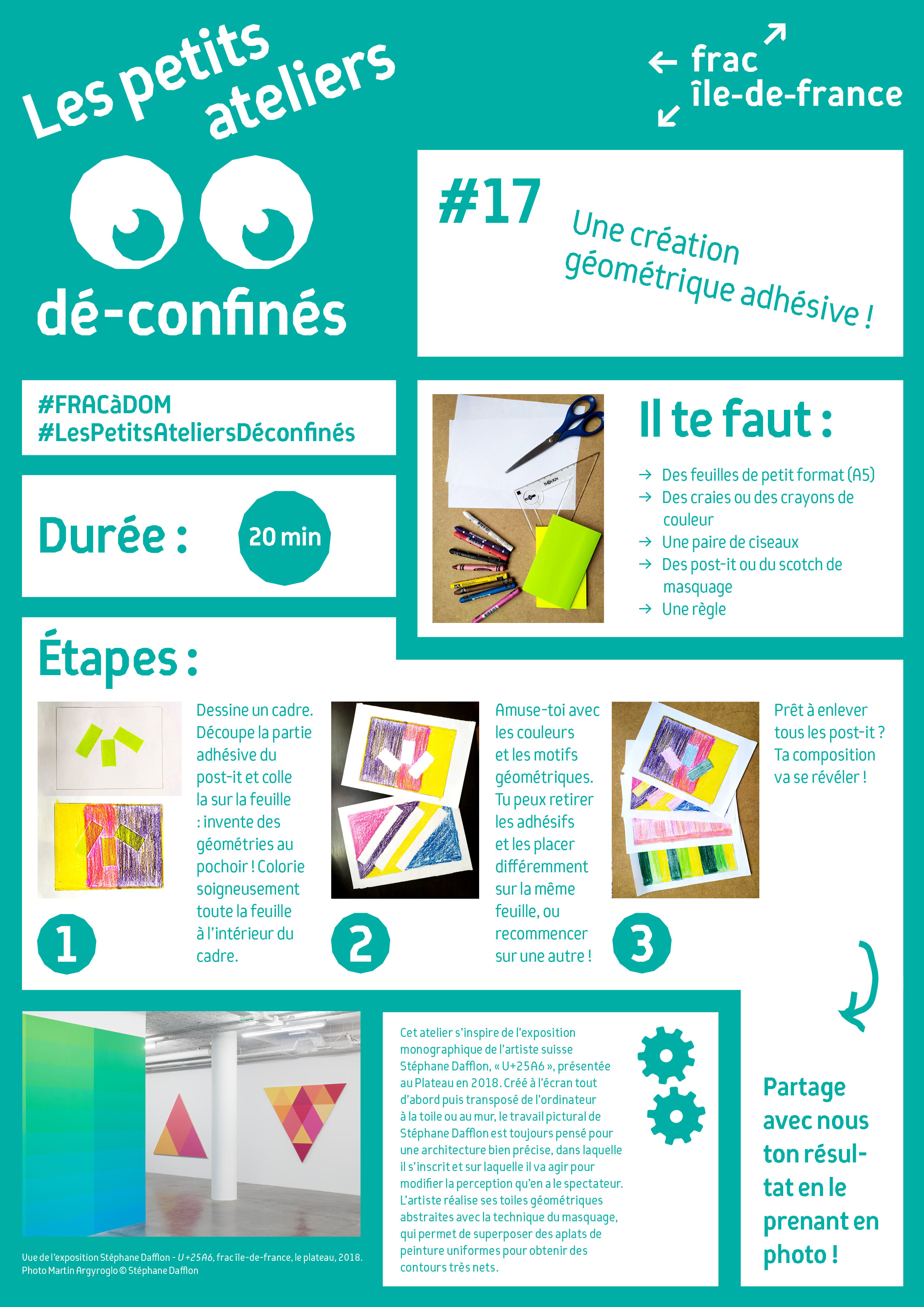 Atelier du mercredi 27.05.20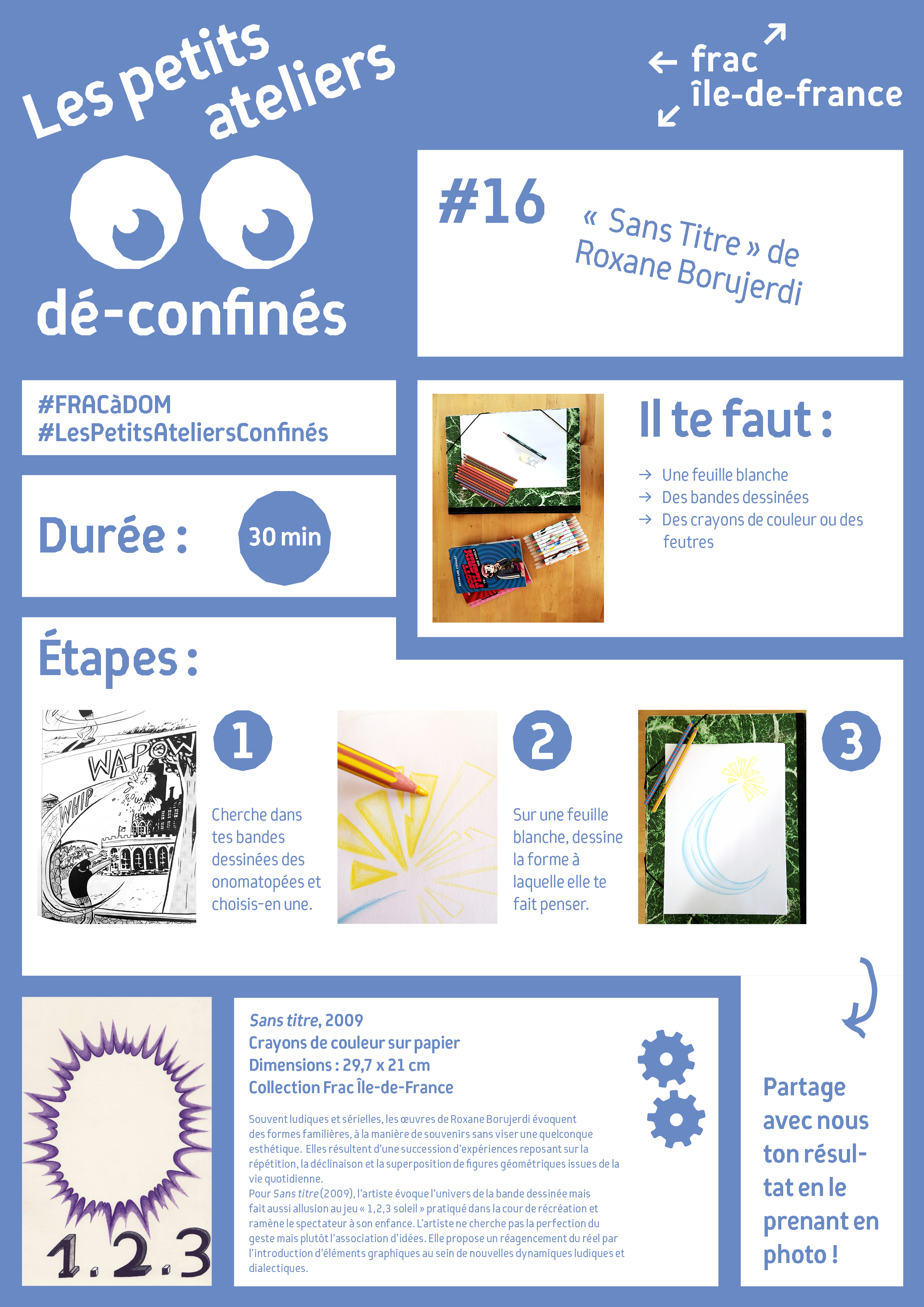 Atelier du mercredi 23.05.20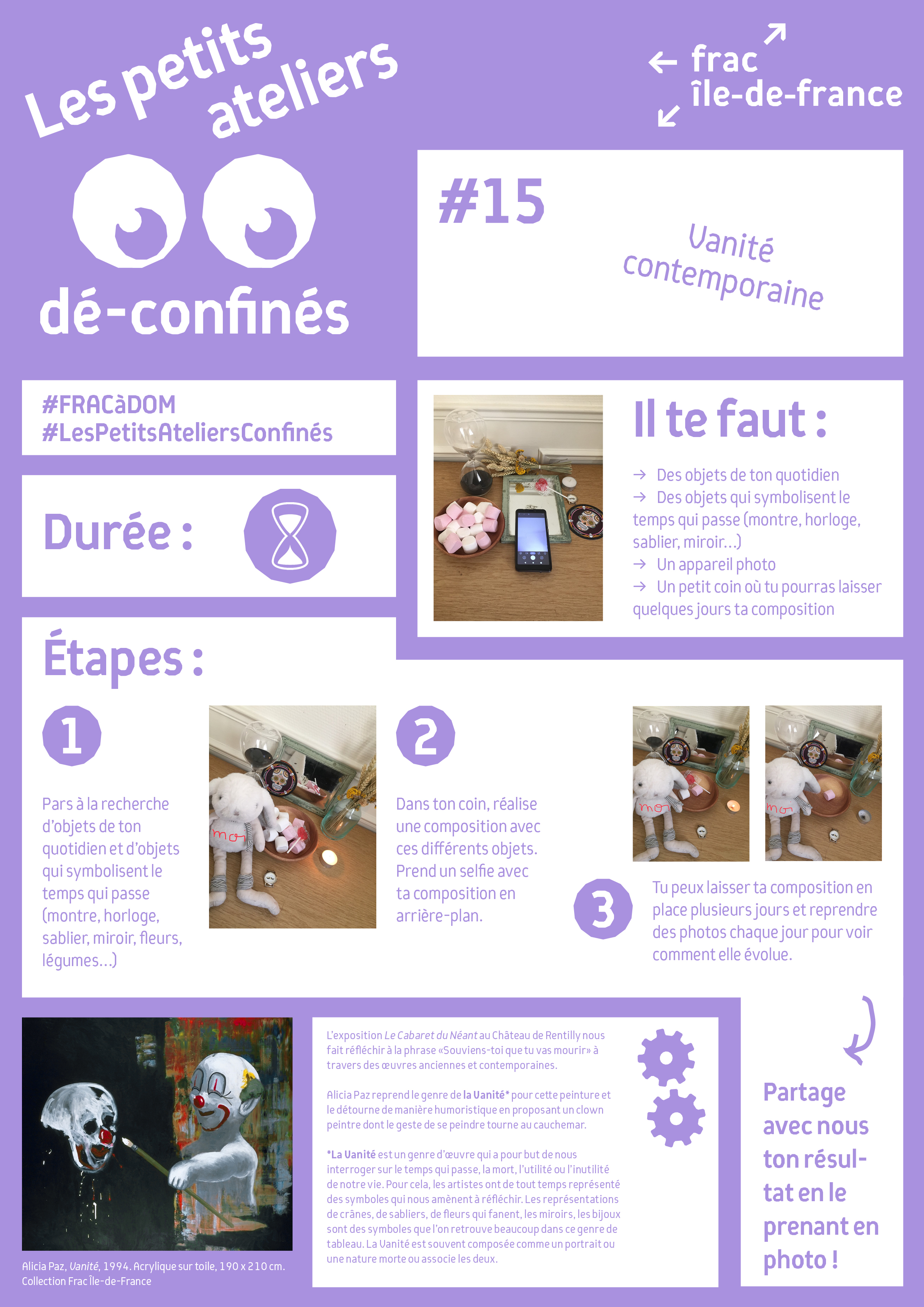 Atelier du mercredi 20.05.20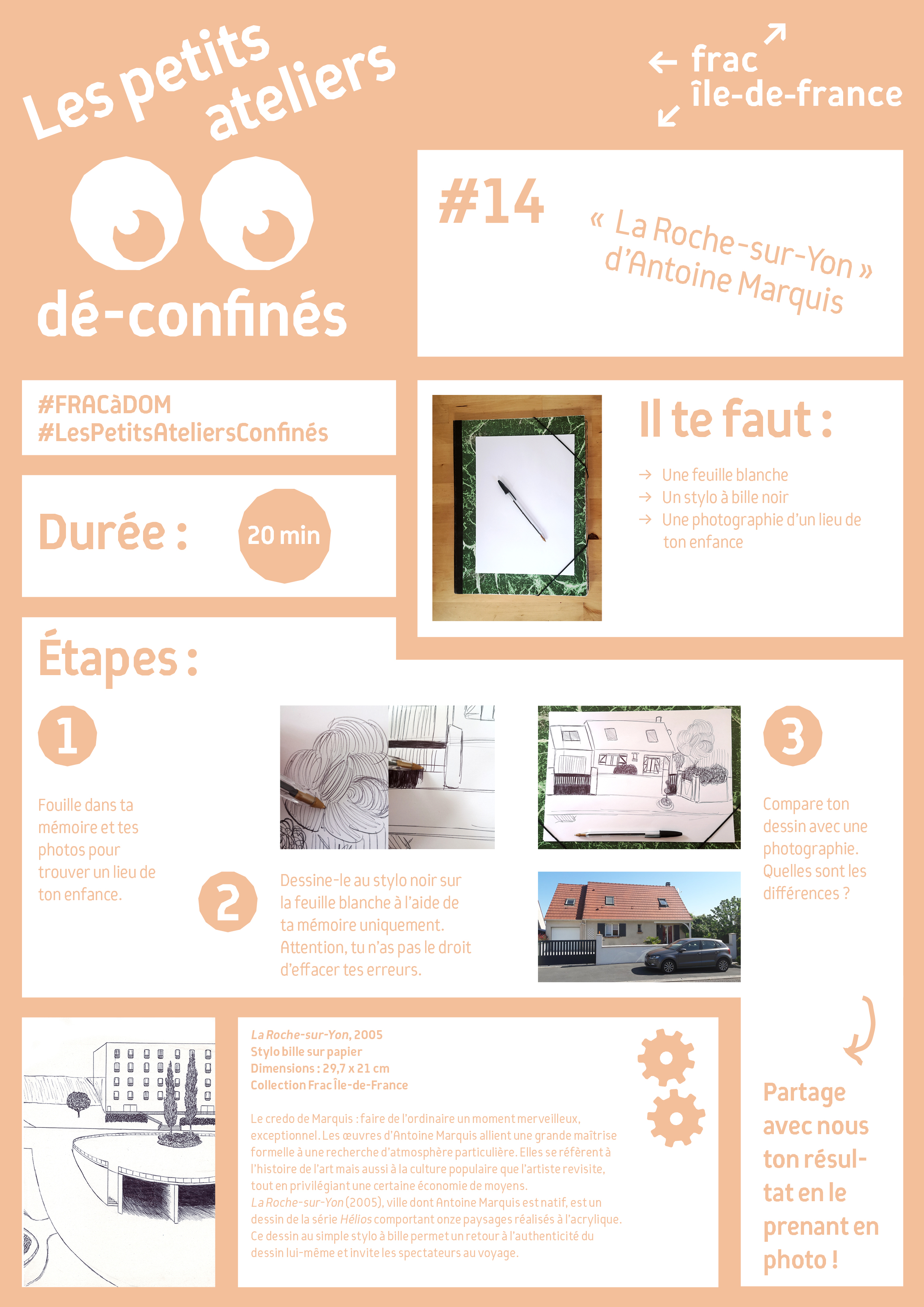 Atelier du samedi 16.05.20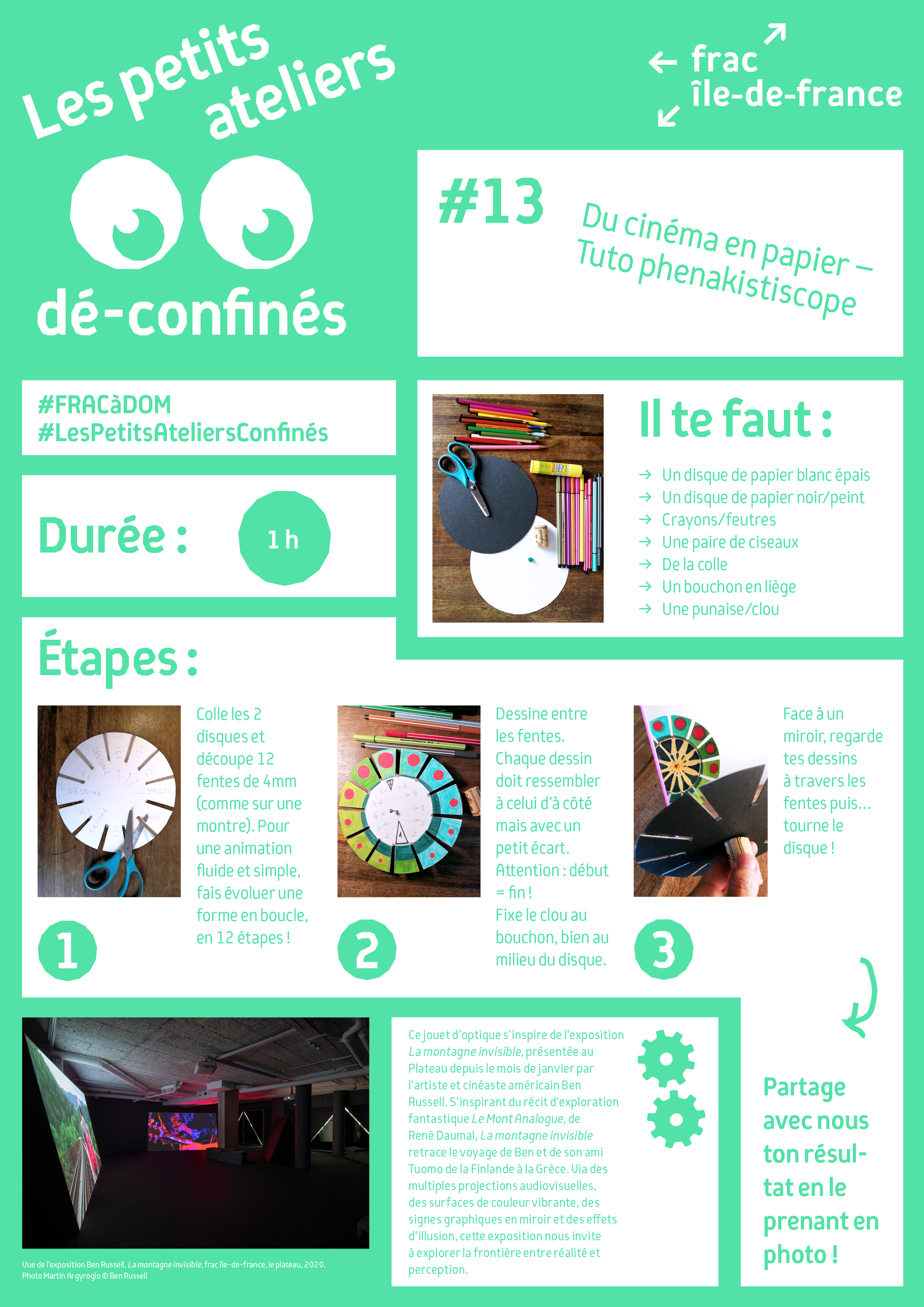 Atelier du mercredi 13.05.20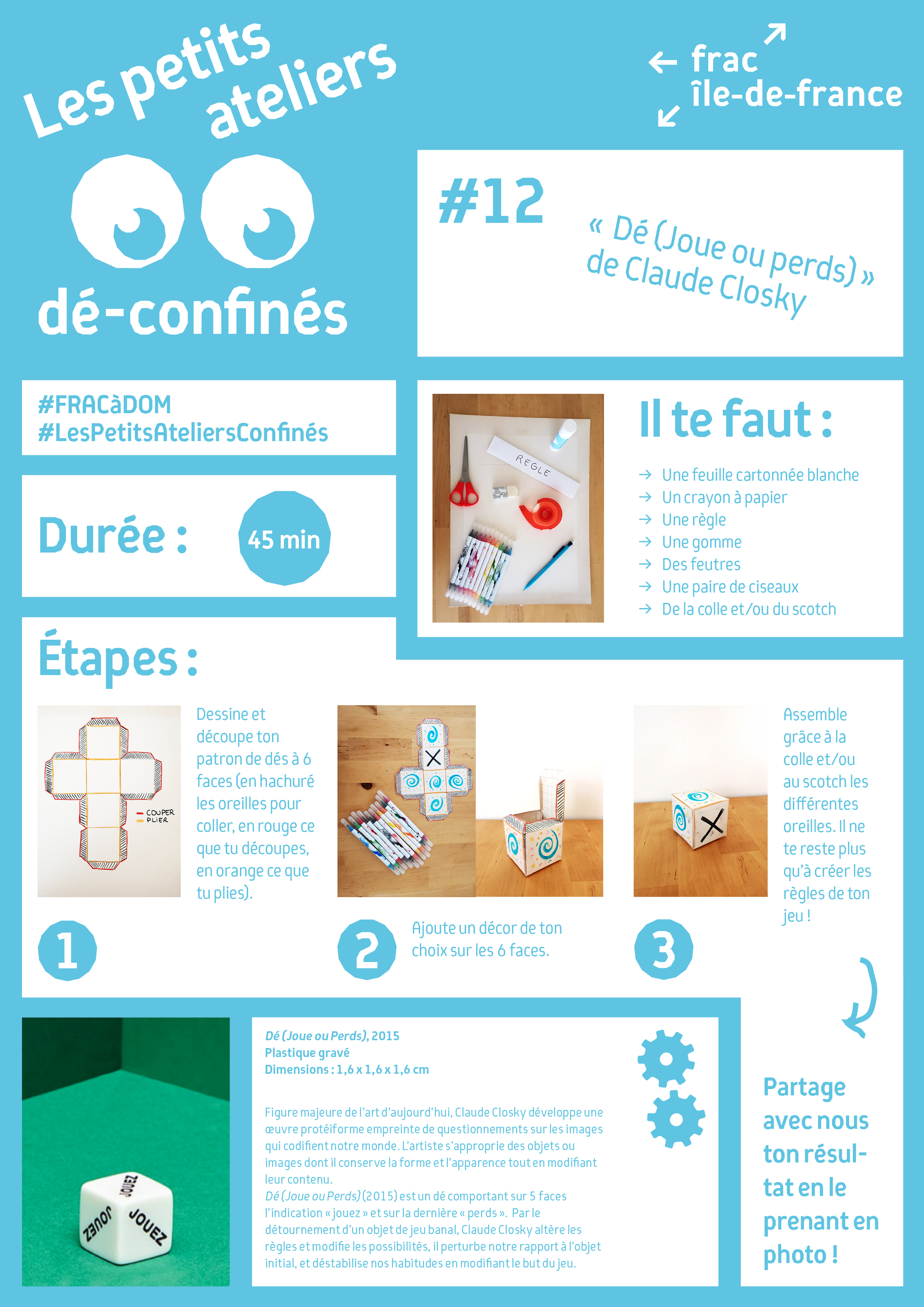 Atelier du samedi 09.05.20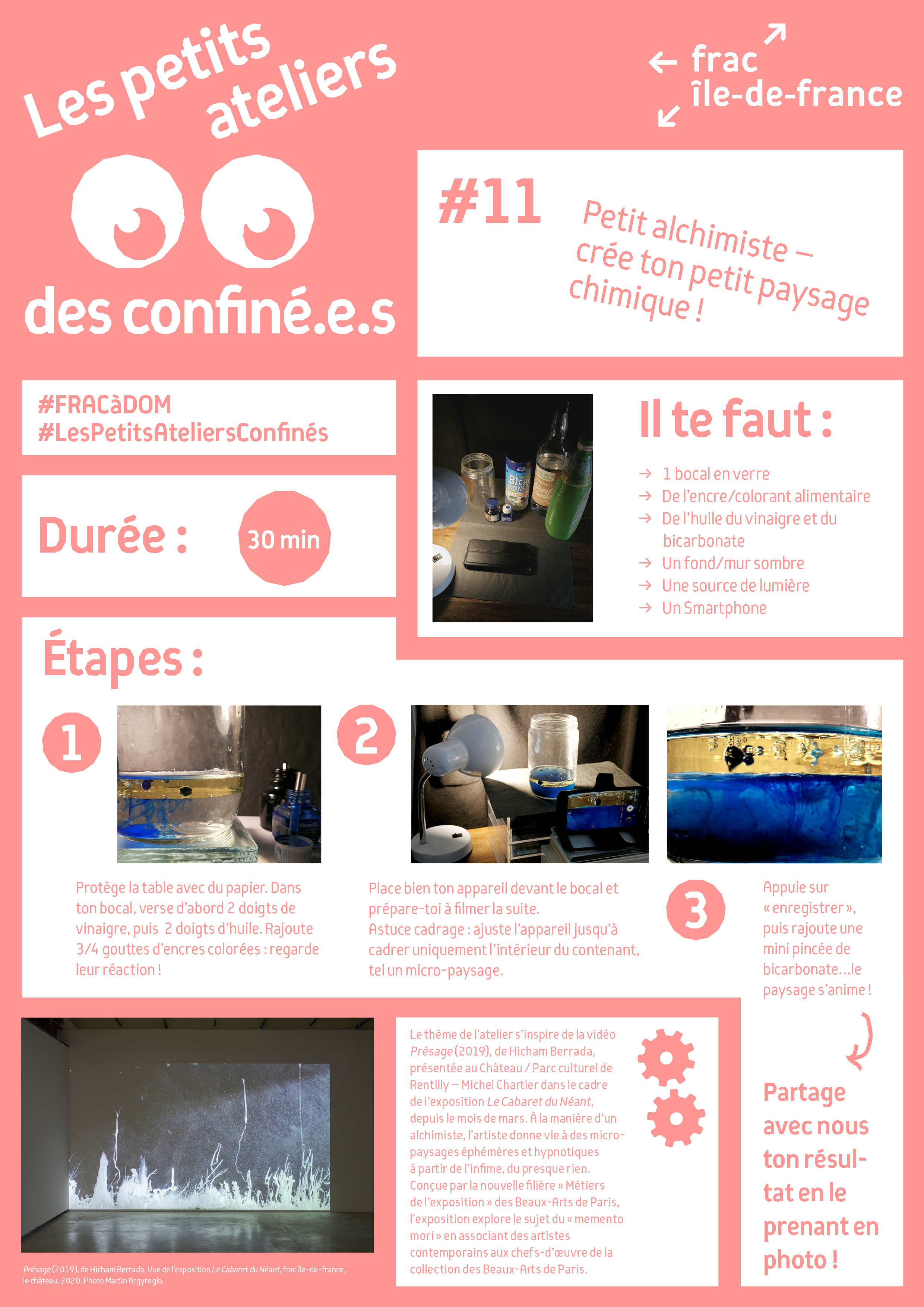 Atelier du mercredi 06.05.20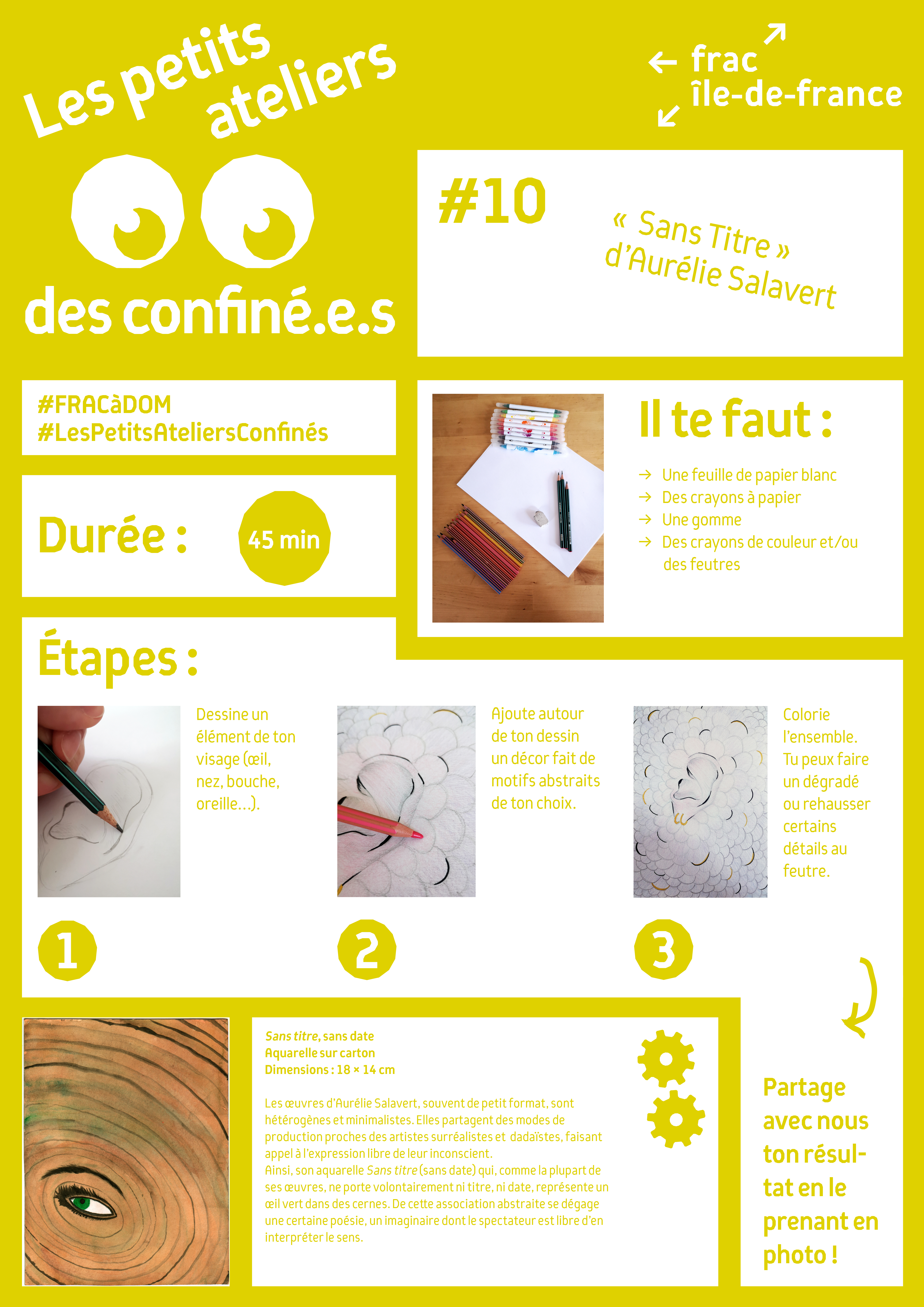 Atelier du samedi 02.05.20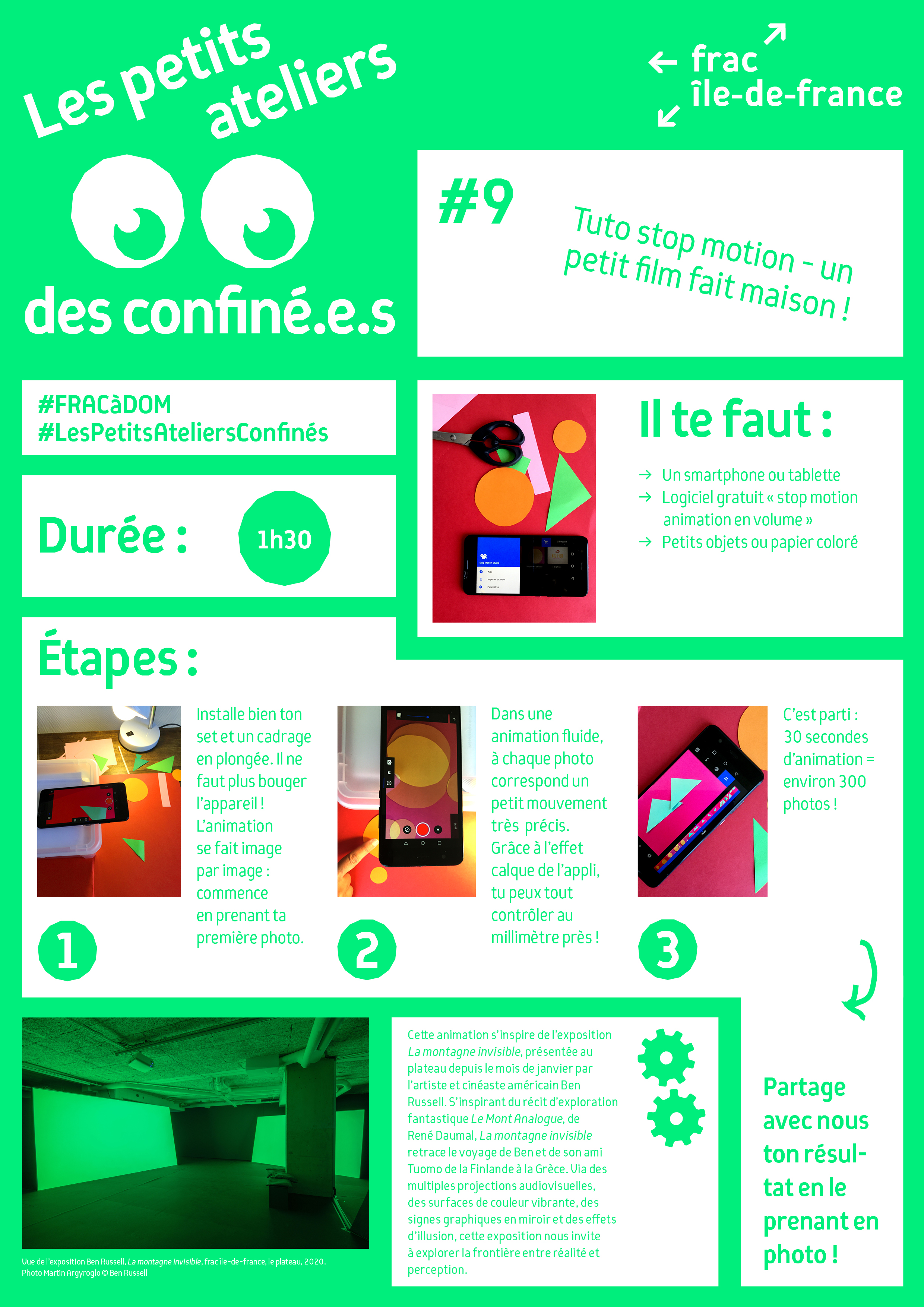 Atelier du mercredi 29.04.20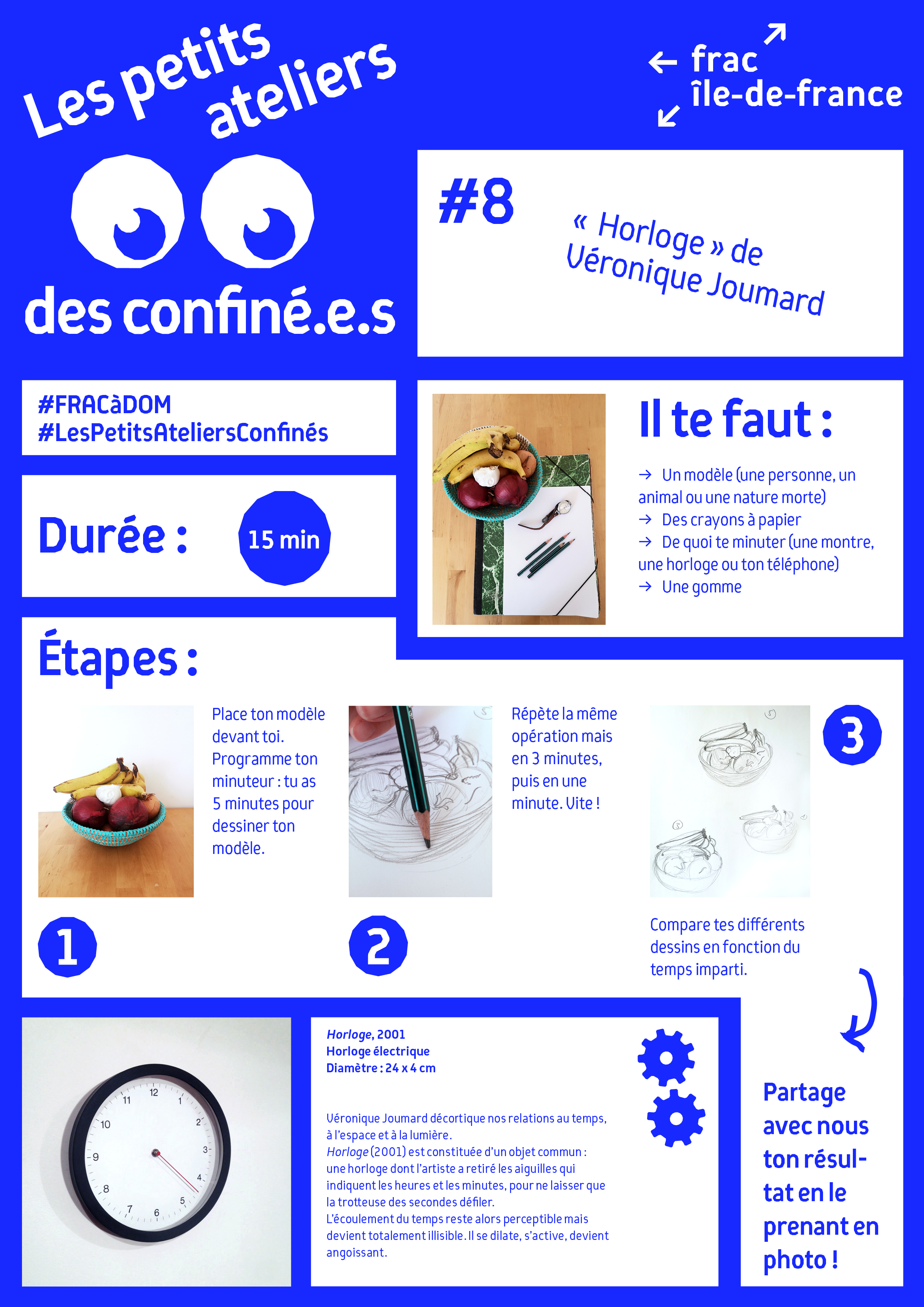 Atelier du samedi 25.04.20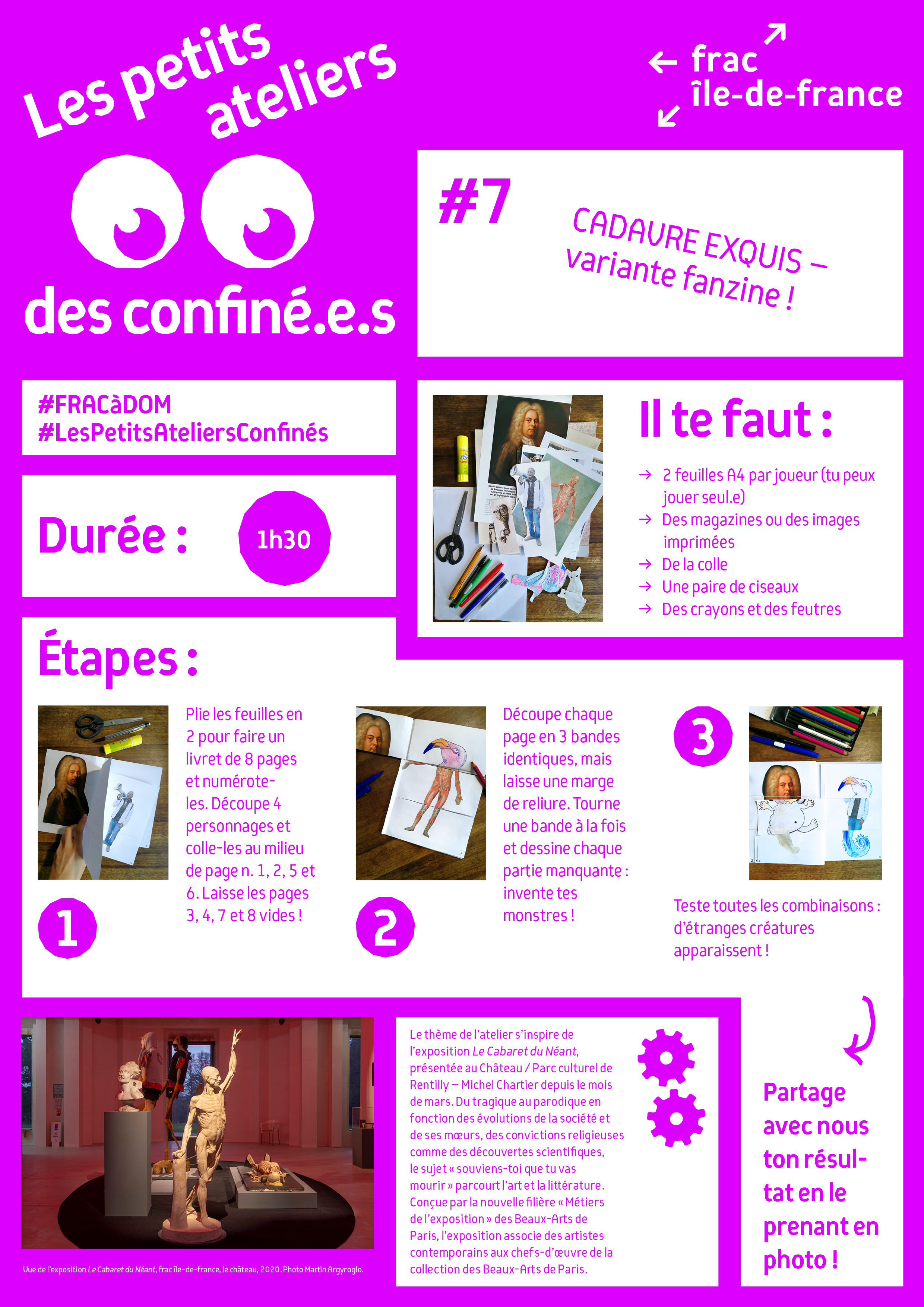 Atelier du mercredi 22.04.20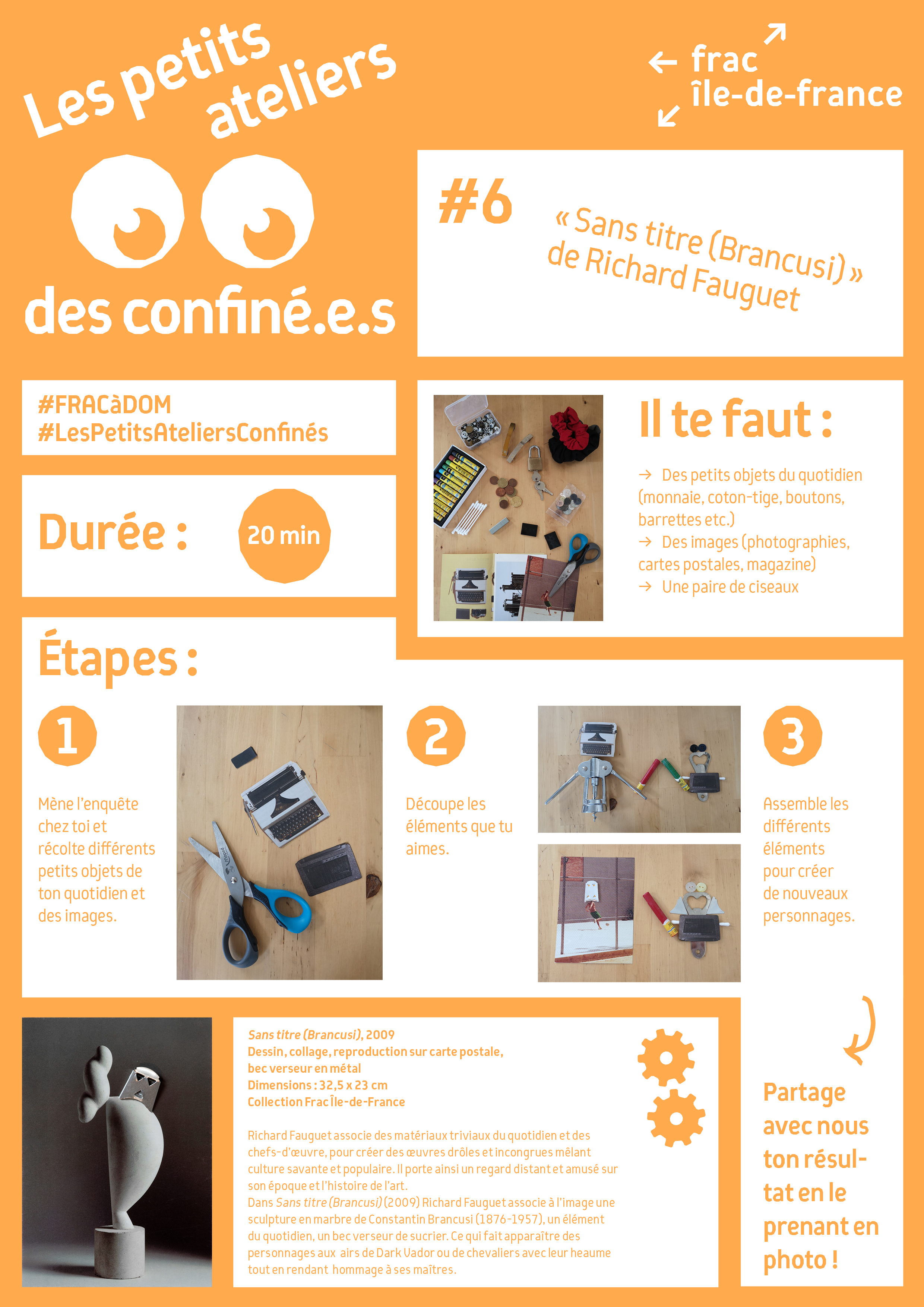 Atelier du samedi 18.04.20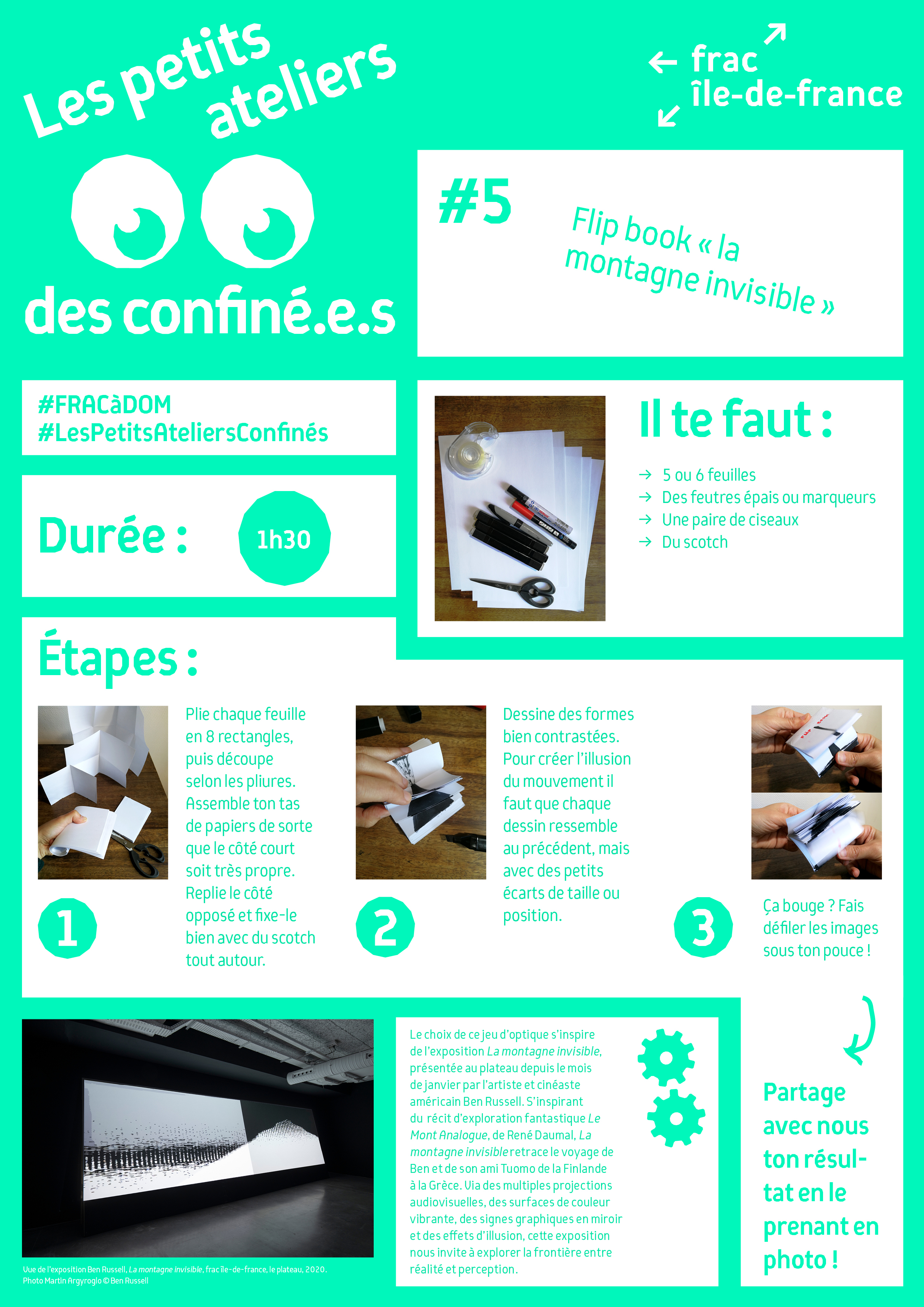 Atelier du mercredi 15.04.20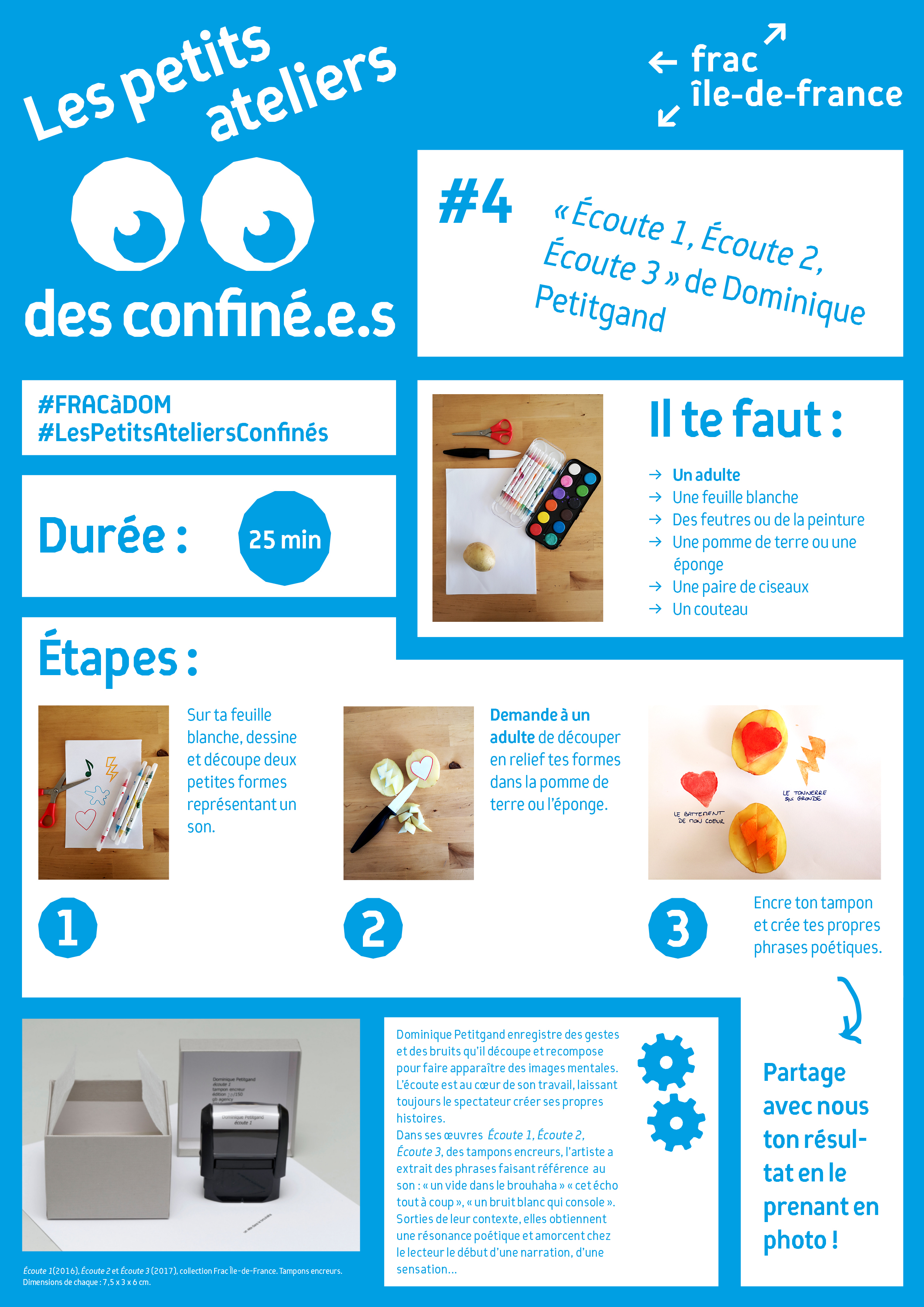 Atelier du samedi 11.04.20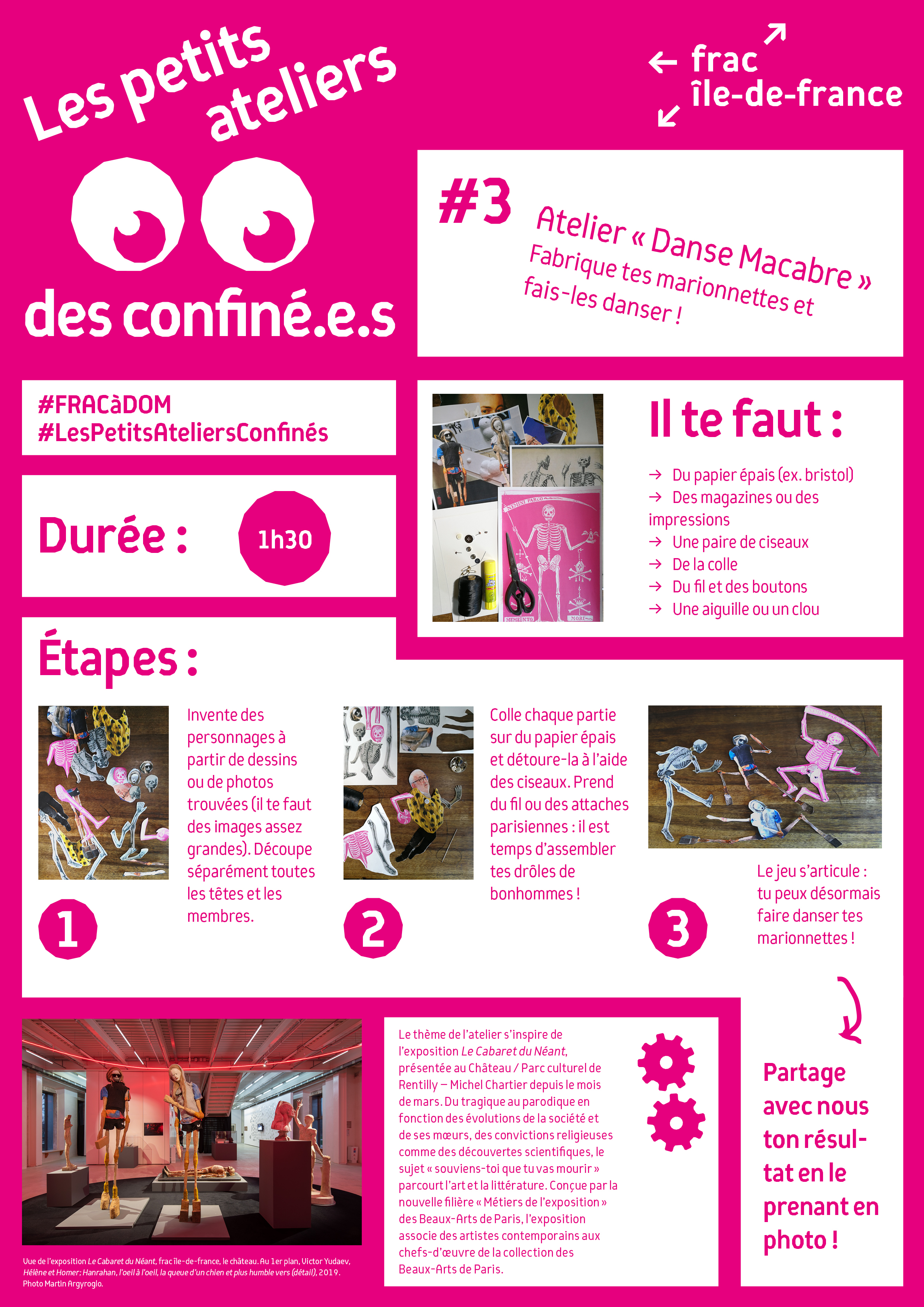 Atelier du mercredi 8.04.20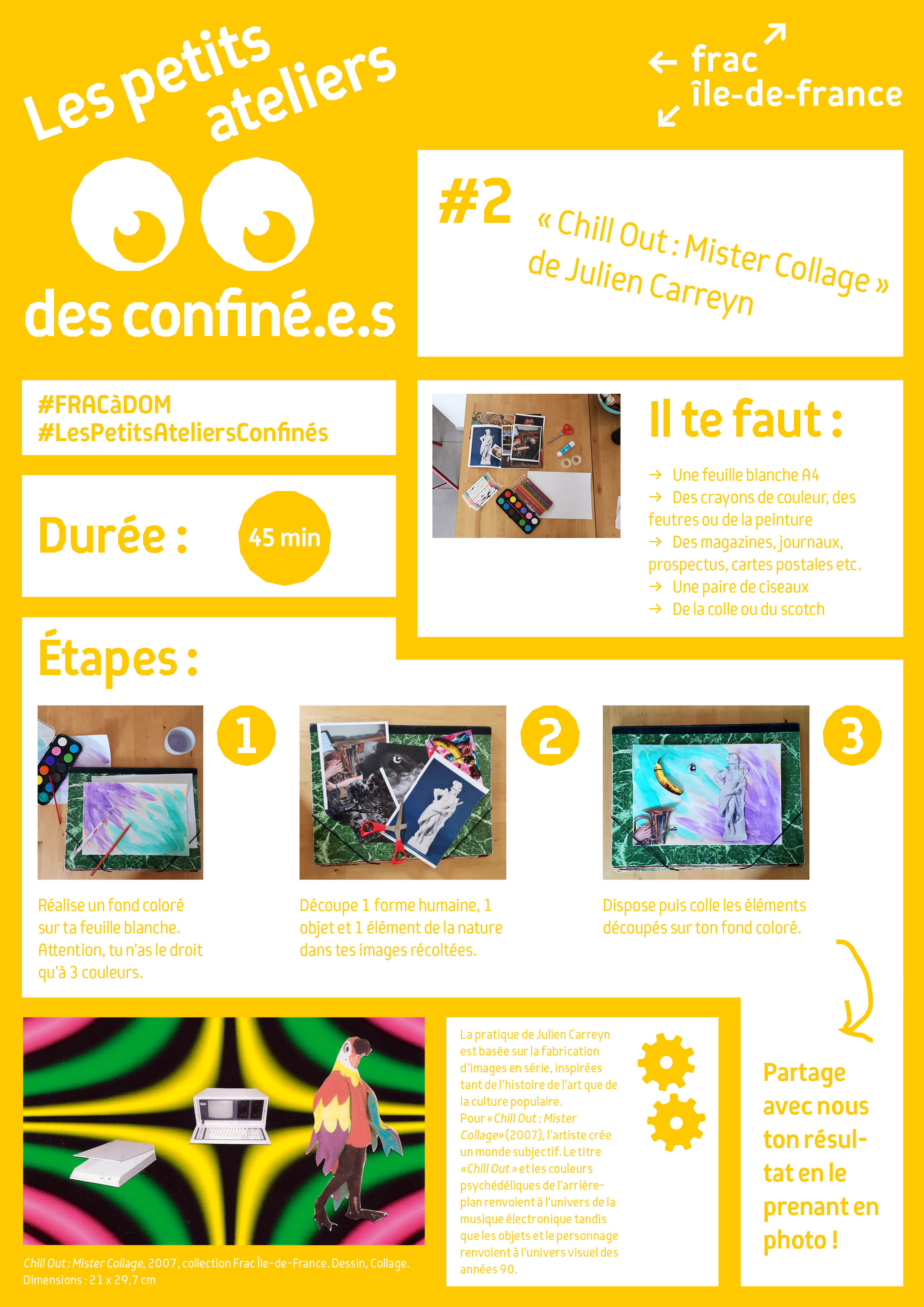 Atelier du samedi 4.04.20